Design your bespoke wedding ring at home!
Your wedding ring is the one thing that is with you every day long after your special day has become just a memory ...to help you decide on the right one, we come to you, instead of you to us.
We have hundreds of design ideas to help you create your unique wedding rings. Available in any of the precious metals, to suit your budget. Chosen in the comfort of your own home, at a time convenient to you.
How We Work
We don't have shops! You can meet our advisors at wedding fairs throughout the year where they show idea samples from our wedding ring collection. When you book your free, no obligation consultation, they visit you, in the comfort of your own home, at a time convenient to you, when they will bring a full range of rings with them. You will be able to try them on, see the different shapes and widths, to find what will be right for you. Having a ring shaped to fit your engagement ring is also quite easily done, just ask our advisors. Our shaped wedding ring page will also give you more information. Equally, if you have your own idea or design for your wedding ring, we can help you with that too.
Our rings are available in 9ct or 18ct yellow or white gold, palladium or platinum and various widths and profiles, with a brushed or polished finish. Our wedding rings are made to order, handcrafted in the UK, and come with a lifetime guarantee which covers re-sizing, polishing and refinishing. If a diamond ever needs replacing that's covered too.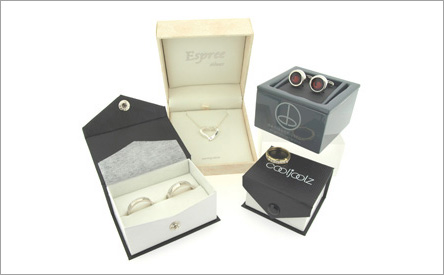 Part of our service is the offer to clean and polish your engagement ring, free of charge, prior to your wedding day so that it is beautifully shiny to match your wedding ring. If you decide on a shaped ring and we need your engagement ring for fitting, we will always return it to you polished and refinished too.
During our visit you will also be able to order from our range of precious gifts - a selection of award winning denisonboston cufflinks, which can be made to compliment your wedding colours along with contemporary silver pendants suitable for your bridesmaids.
When you place your order with us, we will ask for a third of the order value which can be paid by debit/credit card or cheque. The balance will be required prior to delivery. As your rings are made to order, it will normally take between six to eight weeks for them to be ready. However, if you need them sooner or wish to delay delivery, this can be organised.
If you'd like to pay by instalments, this can also be arranged quite simply, at no additional cost to you.
Delivery will be by Royal Mail 'Special Delivery', guaranteed and fully insured to arrive next day to a UK address of your choice.
Presentation
All of our rings and precious gifts arrive beautifully presented.