Studio Unique is a collection of individually hand-crafted pieces of jewellery with innovative, bespoke and unique designs.
My name is Linda Mitchell and I'm the designer of Studio Unique. I've always had a creative flair and enjoy visualising, designing and producing hand-made pieces of work but it was during my BA Honors degree in Product, Furniture, Interior design that my passion for jewellery became apparent.
It is so enjoyable to work with beads, wire, feathers, ribbon and many more materials to design an end product which is unique and specific to each individual client. Attention to detail and customer satisfaction is of paramount importance to me and these factors really drive the creative process.
The range of pieces at Studio Unique include wedding accessories, formal wear, casual wear, cake decoration, wedding stationary, table centre pieces, jewellery and accessories. I especially welcome new challenges - with these I can use my expertise to create a totally new and unique piece of fashion.
Studio Unique is a design workshop located on the outskirts of Garvagh, in Northern Ireland. I designed this studio to portray a warm, comfortable and relaxed environment where my clients can browse through my designs and receive one-to-one consultations.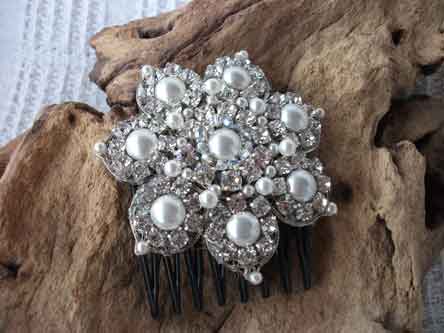 So if you're looking for something special - a gift for a friend or a present for yourself then Studio Unique is well worth a visit. I will be happy to create that new piece of jewellery or unique accessory to compliment your outfit.
Throughout the year, I attend various Wedding Fairs, Conferences and Craft venues in order to market my work and display the types of creations that can be produced using a wide variety of materials - everything from beads to feathers. You can view the Diary entries below for upcoming events that I will be attending and supporting.
Give me a call or send a message using the Contact Me section of my website for more details or to get a quotation for your unique design....