Armagh Blooms

Armagh Blooms and gifts
is a small flower and gift shop in Armagh.
We supply flowers for all occasions such as Weddings, Funerals, Birthdays, Anniversaries, Births etc. Daily deliveries are available on request.
Also a wide range of artificial flowers and arrangements made to order. Indoor and outdoor plants, Summer window boxes and hanging baskets available when in season. Large selection of grave accessories and candles in stock.
We also stock a wide range of handbags, scarves and costume jewellery. Wide range of gifts available in store. Gift vouchers are available on request. Place your order by phone and pay buy credit card!!!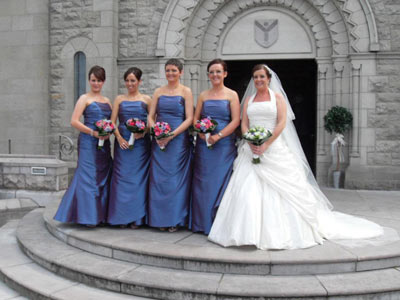 Exquisite Floral Design
Hand tied Bouquets
Floral arrangements made to order
Wedding flowers
Table arrangements
Sympathy Tributes
Gift Boxes




Opening hours: 9am - 5.30pm Monday - Saturday
All major credit cards accepted.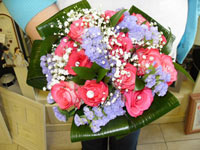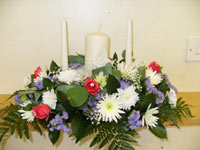 Wedding Packages:Silver Package
A Bride's Bouquet
2 Bridesmaids' Bouquets
1 Flower Girl Bouquet
1 Groom Corsage

2 Groomsmen Corsages
2 Mother Corsages
2 Father Corsages
FREE DELIVERY
Normal Price: £395 - Special Offer £295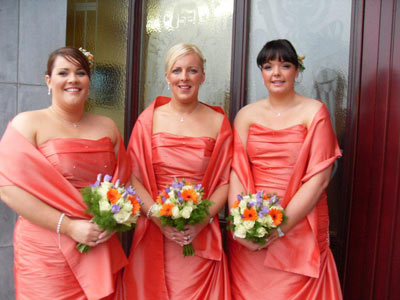 Gold Package
A Bride's Bouquet
3 Bridesmaids' Bouquets
1 Flower Girl Bouquet
1 Groom Corsage
2 Groomsmen Corsages

2 Mother Corsages
2 Father Corsages
2 Thank You Bouquets
FREE DELIVERY
Normal Price: £545 - Special Offer £395
Platinum Package
A Bride's Bouquet
3 Bridesmaids' Bouquets
1 Flower Girl Bouquet
1 Groom Corsage
2 Groomsmen Corsages
2 Mother Corsages
2 Father Corsages

2 Church Arrangements
2 Candle Arrangements (for altar)
10 Pew Ends
2 Bay Trees (hire)
2 Thank You Bouquets
FREE DELIVERY
Normal Price: £845 - Special Offer £695