My creations are inspired from my love of Bohemian fashion and things that are different. Each piece to me has a unique styling of its own and can take many hours to create, my ambition is to become recognised for my creations and to be seen within my field and become a source of inspiration were others can look to for ideas and I believe that, if you are going to create something: make it big, bold and something that people can say that's different and that people will want to own. 




I have followed my dream for the last 3 years and today comes the realisation of my hard work as I am now ready to show and share with the world my ideas and collections.


I hope you as a visitor to my
website
will appreciate my work and see something you like, perhaps purchase something and then become a valued customer and regular visitor to my website.
Our jewellery has been designed with the wearer in mind.


The complexity of the jewellery allows you to choose a piece that reflects the you that people see and also get a glimpse of the person within.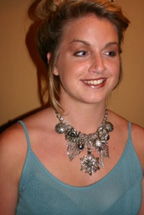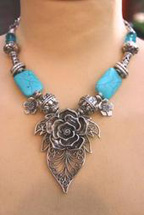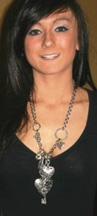 Whether for a special occasion or for everyday wear, there is something for every occasion. 

Why not have a look through our
online shop
. If you don't find something that suits you, why not give us a call and talk to us about making a specially commissioned piece just for you.
In our online shop, you can see our range of products available to purchase now.


However if you have a specific idea in mind that you would like us to make for you, Be it for a Formal, Wedding, special occasion or to create an ensemble for your wardrobe then
Contact Us
to discuss your requirement.