Welcome to Bakewells Patisserie
At Bakewells Patisserie we pride ourselves on the quality of our cakes, we make cakes for all occasions, these include:
Weddings
Novelty
Birthdays
As well as other occasions
All our cakes are made to order and we work very hard to make sure that we fulfil you needs to the highest of standards. No matter what you want your cake to look like we aim to please, all our cakes are fully customisable as we aim to maintain a high level of perfection.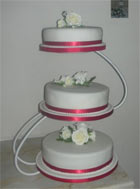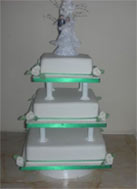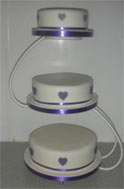 Wedding Cakes
All Wedding cakes can be made in different shapes and sizes including Rich Fruit cakes, Madeira sponge, Victoria sponge, and Malteaser. Most colour icings are available.
Novelty Cakes
We can also do novelty shaped cakes.
Special Occasion Cakes
We make cakes for Anniversary, Christening, Communion, Confirmation as well as other special occasion cakes; Christmas, Easter, etc.
Birthday Cakes
Birthday cakes all sizes, choice of sponges, egg, Victoria, Madeira, chocolate, coffee, lemon and orange. We also do a range of creams and icing. Fresh cream, butter cream, mock cream, chocolate fudge icing or coffee fudge icing.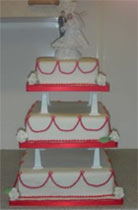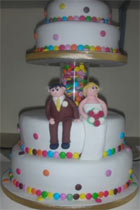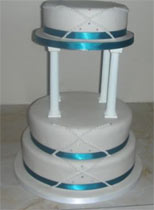 PLEASE MENTION THE WEDDING PLANNER WHEN BOOKING FOR DISCOUNTED PRICES