The Wedding Disco is Northern Ireland's premier Wedding Entertainment provider. Skip Alexander is recognised as Northern Ireland's top wedding DJ. Skip is based in Belfast but travels throughout the province including Belfast, Bangor, Ballymena, Hollywood, Downpatrick, Newry, Antrim, Londonderry/Derry. For a unique and professional service that will make your Wedding day one to remember.
Whether you are looking for an elegant evening of entertainment with a touch of class or a wedding party with dancing all night, we guarantee your event to be one to remember for the right reasons for many years to come. Retro styled discos that have been brought up to date with the latest sound and lighting.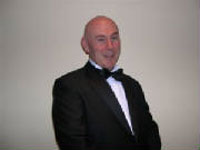 The Wedding Disco is extremely versatile, and our song list is very extensive including 50s & 60s Rock 'n Roll, Motown & Soul, 70s disco, classic rock, 80s, 90s and current hits, which include chart indie and RnB, swing, country, and of course the traditional favourites. If you like your Clubland or old skool classics...if you request it, he can play it!
We welcome the opportunity to show you the calibre of disc jockey that Skip Alexander is and what his company represents. We want your event to be fun - let us provide you with the best for your event! A successful event depends on the quality of the entertainment, sound and lighting to make your event a complete success. We are highly experienced and dedicated in providing professional mobile wedding reception entertainment of all sizes and in many forms. Whether its on a boat, a hotel in the country or a marquee on the bride's front lawn. We have a few unusual requests but always maintain the same high standards throughout.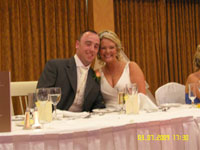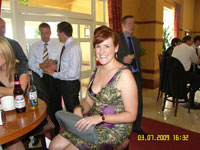 Our Wedding Philosophy:
Our philosophy is that the Bride & Groom are the stars of the day. We, as Disc Jockeys, are there to serve you, to play the music you want, to make the basic announcements, but never to upstage or distract. No rambling on the microphone for any apparent reason. No flashing strobe lights or dodgy looking outfits that make you cringe when seen. Skip always wears black trousers, a black shirt and a tie, or a tuxedo if you prefer.
We look forward to hearing from you soon!
What we supply: