90 years on from the original opening of Corr's Corner
This family-run hotel in Northern Ireland has been transformed beyond recognition from the former roadhouse which Eugene McKeever purchased from John Corr in 1993. Following almost a 4 million pound investment, the hotel now boasts 68 bedrooms, a new extended grill bar and restaurant, a function suite and eight conference rooms providing great conference facilities.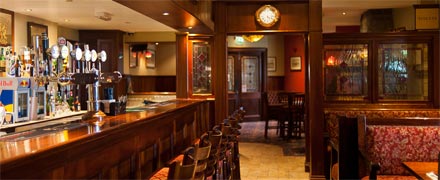 However, the major expansion is not the only reason the hotelier has to be proud - he has transformed himself from an employee of Corr's Corner into its successful owner.
Eugene started working part-time at Corr's Corner Hotel at the tender age of 12 and three years later when he left school, he became a full-time chef. For 17 years Eugene worked his way up to head chef, whilst studying for his exams at Corr's Corner before leaving in 1986 to open his own business.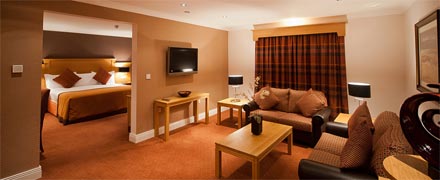 Just seven years later, he was given the opportunity to purchase Corr's Corner Hotel and in 1993 he returned once again, this time as the owner. A major decision that the businessman made was to add hotel accommodation onto the roadhouse, opening 30 bedrooms in 1997. In July 2006 it was time to transform and expand the property once again to open up new markets and service the growing demand. The project was finally completed in September 2008.
Why Stay At Corr's Corner Hotel?
Located just 7 miles from Belfast City Centre, while sitting on the gateway to the Causeway Costal Route


Free Unlimited WiFi


Free Carparking


Complimentary Full Breakfast included in all rates


24 Hour Reception Desk


A Buzzing Public Bar


Extensive Menu Served All Day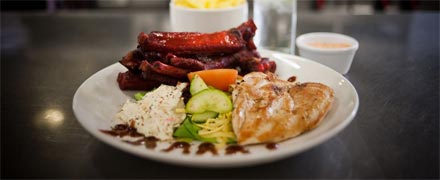 Accommodation...
Corr's Corner Hotel is definitely a hotel that is full of warmth and character.
Boasting luxury accommodation in a quiet suburb just North of Belfast City. Each of the 68 bedrooms at Corr's Corner Hotel are exquisitely decorated and tastefully furnished to the highest standards, persuading guests to come back time after time.
Thirty standard rooms are modern, bright and spacious to provide a true feeling of calm and relaxation, equipped with satellite TV and radio; direct dial telephone; high-power shower; hairdryer; executive work station; tea and coffee making facilities and complimentary WiFi access.

Our 36 brand new deluxe rooms opened in September 2008, offer the highest standards of luxury hotel accommodation in Antrim. These larger rooms at our hotel accommodation offer flat screen tvs offering more channels for your entertainment and enjoyment, along with exquisite design enabling comfort to the highest degree.
The two suites have an excellent range of facilities including a super kingsize bed; separate dining and lounge area with mini-kitchenette. Beautifully designed and crafted to create a sense of warmth and comfort while remaining functional, these suites are perfect for both lavishness and convenience.

Dining...
Dining at Corrs Corner Hotel
The tempo of Corr's Corner Hotel, is created by its busy bars and restaurants. There are few pleasures in life more enjoyable than an evening of friendly banter in luxurious surroundings and the mix of locals and overseas visitors are the perfect cocktail that make it the hive of activity and a fantastic place for a bite to eat, to catch up for a drink with friends and soak up the warmth of the Northern Ireland hospitality.