Magnakata can offer you an innovative, cool alternative to the standard white marquee.
Based near Belfast, we provide stunningly beautiful Nordic Tipis (or Katas) for marquee hire to help create a unique event which will leave a lasting impression on you and your guests.
Atmospheric, spacious, flexible and, above all, different, our Katas have many charming traditional features that suit everything from weddings and parties to large corporate events and exhibitions. A unique alternative to the traditional white marquee.
Our stunning tents will amaze and delight, whatever the occasion.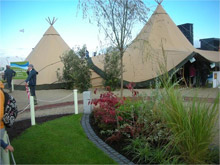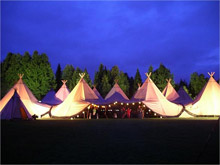 Weddings
With our Marquees, Katas, Tipis and Tents, you can use them as a single structure, or join them together indefinitely to create an amazing space to accommodate a wedding in excess of 300 seated guests.
Our Katas are constructed using wooden poles and gorgeous light coloured canvas which create a fabulous and charming space. Therefore, unlike the traditional white marquee, you do not need to go to the extra expense of lining the interior.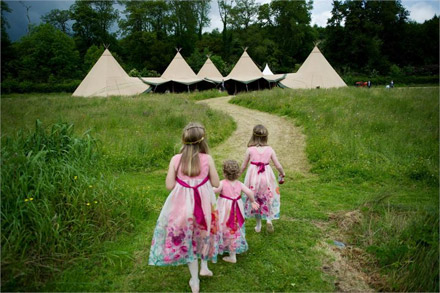 Festivals
Parties
For a truly individual and memorable party choose a Kungsornen or a Giant Hat for your back garden. They're funky, they're cosy: your event will be the most talked about party in town - with no mess and the carpets spared!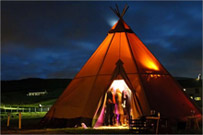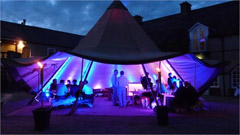 Corporate
Find us on Facebook