DTR photography is a wedding photographic company based in Strabane, Co. Tyrone covering Co. Derry, Co. Donegal and the north west. DTR specialise in wedding, portrait, location, fashion, formal, social and lifestyle photography.
DTR Photography photographs social and formal events in Strabane, Co Tyrone, Clanree Hotel, Keys Hotel, and Jackson's in Donegal. We photograph in all major Irish cities including Dublin and Belfast, including social and event photography at various locations in N. Ireland, Ireland and the UK. We also photograph communions and confirmations in Strabane and Donegal. DTR Photography covers music and theatre photography. We are school formal photographers who supply quality photographs to all their clients. We also cover sports and commercial photography.
DTR are a modern, contemporary photographic company owned and run by Davy Ralston that specialises in making your memories come alive in print, from the little moments that you never see. To the tears and laughter on the faces of loved ones, our aim is to capture your event in all its glory and convey the emotion and story into photographic prints that will last a lifetime and beyond...
Davy has a passion for photography and runs the company on the basis that the customers come first and as such we value your input and vision. We take care to treat all our clients in a professional manner whilst having fun and enjoying the photographic experience.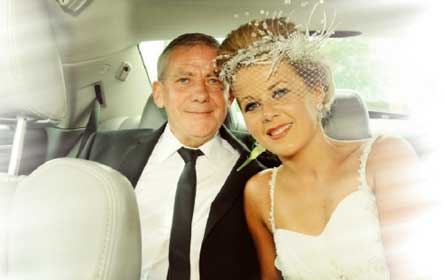 Davy, who is a photojournalist and works in all disciplines of photography on a daily basis and uses his knowledge to produce images of the finest quality from the close up romantic to the dramatic use of landscape or seascape, we encourage clients to think of locations that mean a lot to them to consider using that location such as beaches, mountains, forests or urban sites as a back drop to some of your images. We feel that the more you take part, the more you will enjoy the experience.
Our aim is to provide you, with the highest quality standard of work and products, which is why we only use the highest quality printers and albums for our presentation.