High And Mighty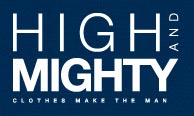 High And Mighty
As a big or tall man it can be hard work finding clothes that fit well, never mind getting the look right.
Our High and Mighty style guide is here to help! We've got some great smart tips for formal occasions, wardrobe essentials that are easy to mix and match and our Denim Shop - 6 pairs of the best jeans around - and they come in tall sizes too.
So get ready for a style masterclass that's made for big and tall men.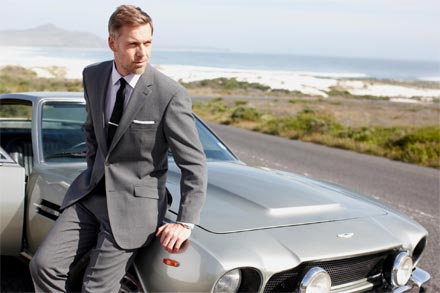 Menswear


Coats & Jackets
Jeans
Knitwear
Sportswear
Suits & Tailoring
Tops
Trousers & Shorts
Underwear



Occasion


Casual
Evening Out
Great Outdoors
Holiday
Lounging
Office
Special Occasion
Sports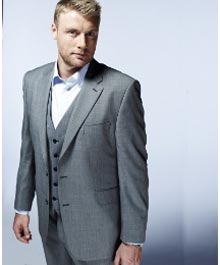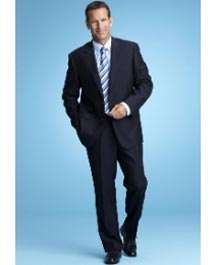 Accessories
Armbands
Bags
Belts & Braces
Bow Ties
Cufflinks
Cummerbunds
Fragances
Gloves
Hats

Jewellery
Scarves
Socks
Sunglasses
Ties
Umbrellas
Wallets
Watches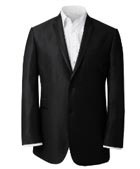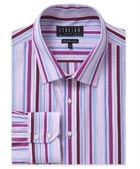 Feature Menswear Article
With 'Movember' well underway this month, a new survey has revealed that growing a moustache for charity could make men more attractive to the opposite sex.
The study, which was carried out by MySingleFriend.com, found that over a fifth of women would be more likely to date a man who is growing a moustache this month, while a further 55% added that raising money for charity while doing it makes a potential partner even more attractive.
Of those polled, some 80% said a moustache can make a guy look "generous", "fun", "outdoorsy" and "rugged".
More Menswear in Northern Ireland near High And Mighty
Andrew Watson Menswear
Spires Mall, Belfast
Black Tie
Belfast
Gowdys
121-131 Woodstock Road, Belfast
Smyth & Gibson Shirtmakers
Bedford House, Belfast
Bogart Menswear
4 Callender Street, Belfast
Tie Rack
Lower Mall/Castle Court, Belfast
Bogart Menswear
57-59 Ann Street, Belfast
Westend Dress Hire
12 Springfield Rd, Belfast
West End Mens Hire
12 Springfield Rd, BELFAST
Richard Hare Kilts
174 Castlereagh Road, Belfast
North End Dress Hire
331 Antrim Road, Belfast
Gilmore Menswear
395 Antrim Road, Belfast
All Sizes
442-446 Newtownards Rd, BELFAST
Ludlow Suit And Dress Hire
334 Lisburn Road, Belfast
My Big Fat Online Shop
Belfast
Hugo Thomas
669 Lisburn Road, Belfast
Balmoral Dress Hire
79 Upper Lisburn Road, Belfast
Marie Scott Events
5 Royal Oaks, Belfast
Collar & Tie
2 Railway Street, Lisburn
Debonair Formalwear
12 Railway Street, Lisburn
Mccalls Of Lisburn
24 Market Street, LISBURN
Hire Class Lisburn
23 Lisburn Square, BT28 1TS
Joanne Ferguson Bridal Designer
2 Frederick Place, Newtownards
Focus Formal Suit Hire
39 South Street, Newtownards
Red GroomsWear Carrickfergus
1 Castle Street, BT38 7BE
SD Kells
31 High Street, Newtownards
Campbells Brides
103 Lisburn Road, Glenavy
Clare McKinney Make-Up & Beauty
16 Main street, BT26 6AE
Marites Garment Alterations
4 Quay Street, Bangor
Focus Formal Suit Hire
114-116 High Street, Bangor
More Menswear in the United Kingdom
More Menswear in Ireland
More wedding companies in Belfast
More Menswear in Belfast
0.1113281 18.205.26.39 companylisting Ban:1, But:1 11/12/2023
big and tall mens clothing, big and tall menswear, big and tall clothing, large size shoes, big and tall clothes, big mens clothing, large shoes, big man clothing, large size clothing, extra large, bi
"big mens shoes, large mens shoes, size 14 mens shoes, size 15 mens shoes, size 16 mens shoes, trainers, xxxl, xxxxl, 3xl men's clothing, 4xl, 5xl, 6xl, 7xl, xxxl men's clothing, xxxxxl, xxxl clothes,