UK Wedding News
12/4/2014
BPAS Welcomes Court Of Appeal Ruling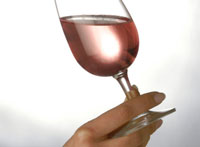 The British Pregnancy Advisory Service (BPAS) has said it welcomes the Court of Appeal's ruling that drinking during pregnancy is not a crime.
On Wednesday, the Court of Appeal in England ruled that the mother of a girl who was born with Foetal Alcohol Syndrome (FAS) did not commit a crime by drinking during her pregnancy.
A council in the north west of England, which can not be named for legal reasons, brought the case after the girl was born with severe brain damage. Now aged seven, the girl is in care, but suffers from behavioural, development, learning and memory problems.
It was revealed that the girl's mother had consumed alcohol excessively during her pregnancy, and lawyers had argued that the woman had poisoned her foetus. The court had heard the mother, having ignored warnings, drank a "grossly excessive" amount of alcohol while pregnant, consuming eight cans of strong lager and half a bottle of vodka a day.
A case was launched to see if the girl was entitled to compensation from the Criminal Injuries Compensation Scheme as a victim of crime, but today, judges at the Court of Appeal ruled against a payout, saying the mother had not committed a criminal offence.
BPAS and Birthrights have welcomed the ruling.
In a joint statement, the charities said: "This is an extremely important ruling for women everywhere. The UK's highest courts have recognised that women must be able to make their own decisions about their pregnancies.
"Both the immediate and broader implications of the case were troubling. In seeking to establish that the damage caused to a foetus through heavy drinking was a criminal offence, the case called into question women's legal status while pregnant, and right to make their own decisions.
"Any ruling which found that drinking while pregnant constituted a 'crime of violence' could have paved the way to the criminalisation of pregnant women's behaviour – an alarming prospect given the ever expanding list of activities women are warned may pose a risk to the health of their baby."
They added: "This case was brought by the council in order to win compensation for a child born with Foetal Alcohol Syndrome, which could be used to fund her care.
"We must find a way to ensure that the small number of children born with this condition have the resources they need to live their lives to the full without resorting to criminalising their mothers."
NHS guidelines recommend women should not consume alcohol at all during pregnancy, or if they do choose to have a drink, it should be no more than two units of alcohol once or twice a week.
(JP/IT)
---
Top stories
20/03/2020
LeToya Luckett-Walker Is Pregnant
Charlotte Crosby Finds New Romance
Lydia Bright Gets Candid About Giving Birth
Lana Del Ray Splits From Boyfriend
Angelica Ross Learns Of Boyfriend's Secret Life
Ashley Graham's Breastfeeding Struggle
Susanna Reid's Mother's Day Plans
Lin-Manuel Miranda Homeschooling Kids
Kristen Bell Speaks Of Pride For Daughters
Prince George & Princess Charlotte Now Homeschooled