UK Wedding News
22/09/2017
Pregnant Women Still Not Receiving Epilepsy Drug Warnings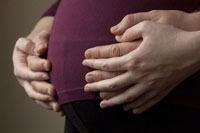 A new study has found that a significant number of pregnant women are still not being warned about the potential side effects of a drug used to treat epilepsy.
A total of 2,000 women and girls with epilepsy took part in the study which was commissioned by charities Epilepsy Society, Epilepsy Action and Young Epilepsy.
Of the 475 women currently taking the drug sodium valporate, 68% did not receive the valporate toolkit, which provides full details on the risks the drug poses to fetuses.
The toolkit was launched in 2016 after the European Medicines Agency told regulatory agencies to upgrade their warnings for patients.
It has previously been reported that babies exposed to sodium valporate in the womb have a 40% risk of developing neuro-developmental disorders, including learning disabilities and low IQ. They also have a 10% risk of physical abnormalities.
The latest survey revealed that one in six women taking the drug were unaware it could affect the mental and physical development of their children; while just over one in five said that no healthcare professional had spoken with them regarding the risks the drug poses.
The Epilepsy Society has said that women should not be given repeat prescriptions for the drug for more than 12 months without a face-to-face consultation with their GP, while patients are advised not to stop taking the medication without consulting their doctor.
(JP/LM)
---
Top stories
22/06/2018
NZ Prime Minister Gives Birth To Baby Girl
Vogue Williams 'Confirms' Marriage To Spencer Matthews
Evan Spiegel: Becoming A Father Has Been "Life Transforming"
Ireland Tops List Of Countries For Highest Amount Of Smokers During Pregnancy
21/06/2018
Jack Osbourne Joins Dating App
Nikki Bella Is Already Thinking About Having Children
Professor Green Slams Ex-Wife Millie Mackintosh
Kate Wright Admits Being A Stepmum Can Be Challenging
Gemma Atkinson And Gorka Marquez Praise Each Other
Type Of Birth Affects Time And Day - Report