UK Wedding News
12/10/2017
Harry Judd Admits Marriage Almost Broke Down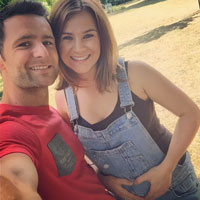 Harry Judd has admitted that he and his wife Izzy almost separated because of their fertility struggles.
The couple have previously spoken out about their struggles to conceive, but in a recent interview with The Sun's Fabulous magazine, the McFly singer revealed just how much of a strain it put on the couple's marriage.
The 31-year-old is quoted as saying: "Izzy so desperately wanted to be a mother and so as soon as we realised there was a problem, it took over her life.
"The dynamic changed because all the focus was on getting pregnant and in a way I lost her a little bit. I lost that smiley, confident, beautiful wife.
"Our wedding had been the happiest day of our lives – cut to a year later and she's in absolute despair. I remember after two years thinking: 'God, we haven't even had a kid and already I'm sick of this.' It was constant but I felt I couldn't get frustrated at her."
Izzy and Harry are now parents of two. In July 2015, the pair announced that they were expecting their first child together. Their daughter, Lola, was born in January the following year, via IVF. Their second child, a son called Kit, was born in August 2017.
(JP/LM)
---
Top stories
22/06/2018
NZ Prime Minister Gives Birth To Baby Girl
Vogue Williams 'Confirms' Marriage To Spencer Matthews
Evan Spiegel: Becoming A Father Has Been "Life Transforming"
Ireland Tops List Of Countries For Highest Amount Of Smokers During Pregnancy
21/06/2018
Jack Osbourne Joins Dating App
Nikki Bella Is Already Thinking About Having Children
Professor Green Slams Ex-Wife Millie Mackintosh
Kate Wright Admits Being A Stepmum Can Be Challenging
Gemma Atkinson And Gorka Marquez Praise Each Other
Type Of Birth Affects Time And Day - Report