Nuff Inc.
Offers caricature, illustration and design services to a wide variety of clients throughout the UK, Ireland and beyond. The Northern Ireland-based business has many years experience in the Entertainment and Arts sector.
Nuff Inc.
Is Northern Ireland's premier caricaturist and has been delighting guests for many years at weddings, dinners, festivals, parties, corporate events and many other occasions with his enchanting, slick and fun caricatures.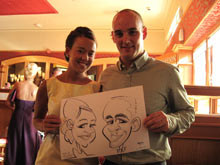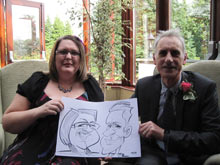 He keeps the craic going throughout and your guests are entertained and never insulted. A guaranteed crowd pleaser and a unique souvenir for your guests whatever the occasion.
Also, personalised Wedding Stationery and display caricatures can be commissioned.
Or why not commission a unique gift caricature?
Other services offered include:
Editorial Illustration, Character Design, Identity, Cartoon Strips, Book Illustration, Visualisation and Mural Work.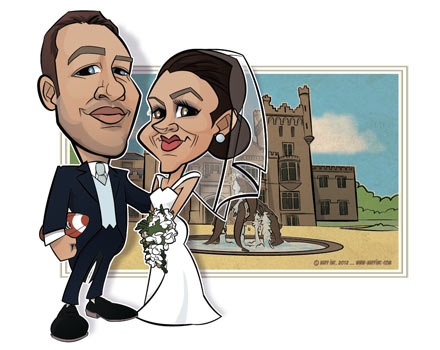 Print and Advertising Design, Corporate Identity and Logo Design.
Nuff Inc. Has an expanding customer base including InvestNI, PriceWaterhouseCooper, Thales, MCI Group, The Lady Taverners, Special Olympics, Ryanair, Mercedes-Benz, MOD, Grand Opera House, Cool FM and many private clients..
.. And some celebs too.