Champagne Moments

Welcome to Champagne Moments
Thank you for visiting Champagne Moments featuring our beautiful matching pair of Bramwith cars, finished in rich Cream and Navy. They truly are perfect for your special occasion.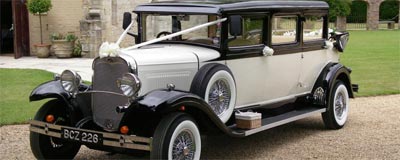 With ten years experience in tourism and hospitality we look forward to providing you with a personal, exclusive service ensuring you have a stylish and memorable day. We want your special event to be as perfect as possible and although we have our own ideas of the service to be provided, we are happy to discuss your own particular requirements and tailor a bespoke package just for you.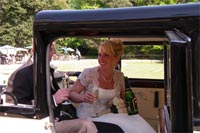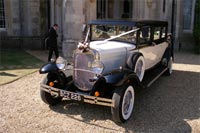 Wedding
Our beautiful matching pair of Bramwith cars have a high roof and large opening doors allowing a bride and groom to get in and out with style and grace. Inside, there are two large seats facing toward each other and can take up to seven people, making them perfect for bridesmaids and family.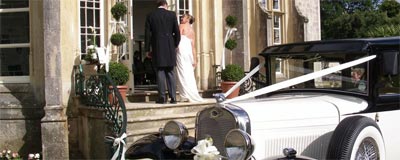 The back hood folds down to allow for very special photographs and to make a spectacular entrance at the church or reception. For your wedding we can supply ribbons in the colour scheme of your choice and of course a complementary bottle of champagne.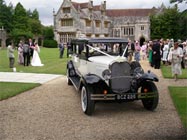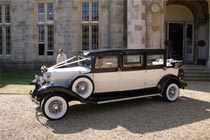 More Vintage & VIP Chauffeur Driven Cars in Northern Ireland near Champagne Moments
Perfect Day Cars Northern Ireland
Unit 8 Ballymena Business Centre, Ballymena
A Touch Of Class Wedding Cars
22 Fourtowns Manor, Ballymena
Wilson Wedding Car Hire
92 Hiltonstown Road, BALLYMENA
Legends Wedding & Occasional Vehicle Hire
87 Craigstown Road, BT41 2PN
Legends Weddings & Occasional Vehicle Hire
87 Craigstown Road,, BT41 2PN
N I Wedding Cars
38 Groggan Road, ANTRIM
1 Vintage & Convertable
17 Taylorstown Hill, ANTRIM
Northern Ireland Wedding Cars
17 Taylorstown Hill, BT41 3RL
Star Car Hire
8 Grace Avenue, BT402QN
TNB Wedding Cars
250 Frosses Road, Ballymoney
Vintage and Convertible wedding cars
39 Rocktown Road, Bt45 8EQ
Chauffeur Car Services
100 Woodburn Road, Carrickfergus
Mid Ulster Limousines
75 Ballygillen Road, BT80 0AS
Red Carpet Cars
Wattstown, Coleraine
Belfast Vintage Buses
Unit 41/15 Duncrue Industrial Estate, Belfast
Campbell Wedding Services
22 Hawthorn Hill, Belfast
Rockin-Rolls Wedding Cars
Belfast
Belfast Black Taxi Wedding
15 Friendly Place, Belfast
Belfast Cab Weddings
22B Lisburn Road, Belfast
David Crymble & Sons
799 Lisburn Road, Belfast
Willowfield Wedding Cars
444 Woodstock Road, Belfast
Chauffeur Drive N.I.
6 Craigantlet Cottages, Holywood
DS Executive Service
24 Glendun Park, BELFAST
David Andrews Wedding Cars
33 Saintfield Road, BELFAST
NI Bentley Wedding Hire
12 Harmony Hill, BT27 4EP
Select Occasion Wedding Car Hire
271 Ballyquin Road, BT49 9HB
Ronnie Thompson Wedding Limos
20 Ballinderry Road, BT28 1UF
CWH Limousines
56b Gransha Road, Bangor
Ballyalton Cars
10 Ballyalton road, Newtownards
C4 Wedding Car Hire
4 Corby Road, Cookstown
More Vintage & VIP Chauffeur Driven Cars in the United Kingdom
More Vintage & VIP Chauffeur Driven Cars in Ireland
More wedding companies in Ballymena
More Vintage & VIP Chauffeur Driven Cars in Ballymena
0.15625 44.220.249.141 companylisting Ban:1, But:3 11/12/2023
northern ireland, ballymena, wedding, car, bride, cars, hire, rent, rental, m1, m2, belfast, ireland, style, Limo, limousine, coleraine, wedding, wedding cars, bentley, rolls royce, chauffeurs, car hi
"Cars truly perfect for your special occasion, wedding car from Northern Ireland. Providing spectecular wedding cars throughout Northern Ireland, including Belfast, Lisburn, Antrim, Londonderry. i nee