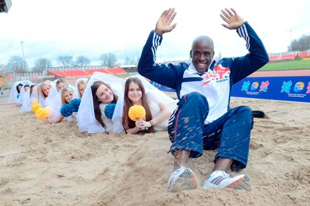 Blushing brides brandishing bouquets have proven to be no Olympic hurdle for Team GB long jump hopeful, JJ Jegede, as he "leap"-froged over them on February 29- the only day women can propose.
Like Olympic athletes, for the country's women, some chances only come round every four years.
As thousands of our athletes are putting forward their proposals for inclusion in the London games, many women across Britain were doing the same - with a summer wedding rather than a gold medal their ultimate goal.