Wardens Wedding Gift Register
We would like to congratulate you on your forthcoming wedding.
The months ahead will be exciting and certainly the most hectic of your life with the planning required to make your day and your future together as perfect as possible. That's why it makes sense to use our Wedding Gift Register which will help to avoid the disappointment and embarrassment of duplicated gifts, and give you the chance to choose the presents you really want.
We have also found that relatives and friends are usually delighted that you have a list, as it makes it so much easier to choose a gift which they know will be appreciated.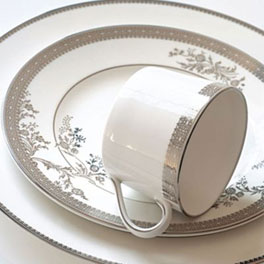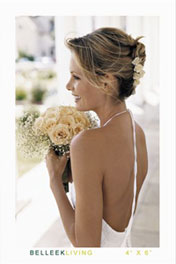 When you visit our store our friendly and experienced staff will show you our vast selection of china, crystal, cookware, electrical goods, luggage, hardware and gardening, furniture, pictures and much, much more – we think you'll find almost everything under our roof to make your house a home.
Your family and friends can view your list
on-line@www.wardenbros.com
, come along, phone or fax to receive details of your Wedding Gift List from the China Department. Once they have made their selection and purchased a gift from your list we will update it to avoid subsequent duplications. The on-line service is to view only. Purchases can be made by person or by phone.
To make using our Wedding Gift Register as easy and as enjoyable for you as we can, we have compiled a few tips which should help things to go smoothly. They are the result of long experience, and we are also happy to answer any queries you may have at any time, now or in the future.
After your wedding, your list may remain open for a maximum of four weeks, so that your friends may still purchase gifts for you, or you may wish to purchase items remaining yourselves. However due to storage space we can not hold the goods in store but are still available to order if they are not in general stock. After that, as a special ''thank you'' for using our Wedding Gift Register, we will give you WARDENS GIFT VOUCHERS to the value of 5% of the gifts purchased from your Wedding List. Gifts can be exchanged up to 2 months after the date of your wedding.
Finally, we at wardens would like to take the opportunity of wishing you every happiness for your future together and look forward to being of service.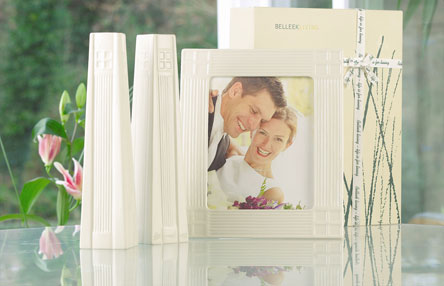 Making your List
We recommend that you first spend some time with our Bridal consultant who will listen to your wishes, and explain how the register works best. Then you can set off around the store to select the items for your list.
Where possible, a member of staff in each department will make sure that your actual choice of lamp, quilt cover, picture or whatever is put aside for you, (or ordered if necessary) so that it is available when your friends come in.
It is a good idea to give some thought beforehand to the type of furnishings you intend to have in your new home and also colour schemes – especially for the kitchen and dining area as there are so many lovely co-ordinates.
Remember that over the years your taste may change, and if you have lots of relations and friends who want to buy you presents, this is a wonderful opportunity to choose some fine china and crystal which you will enjoy owning in years to come.
We recommend that you list more gift suggestions than guests. If there are very few items left on your list our staff will liaise with you so that more can be added. It is important that we are made aware that items are being added so that your list can be updated. We can also suggest Wardens Gift Vouchers.