Weddings at Crom Castle
There is something about the "And they lived happily ever after" ending to fairy tales that conjures up the magic and romance of castles in beautiful settings. Now couples can really make their own dreams come true by getting married in the picturesque Crom Castle, County Fermanagh, deep in the heart of Ireland's Lake District.
As the private residence of the Earl and Countess of Erne, Crom Castle prides itself on its exclusivity and small 'boutique' weddings for groups of 45/50 are catered for.
In addition to the remarkable accommodation on offer, the Earl of Erne's private gardens at the West Wing side of the Castle are available for wedding photography. This includes marvellous lakeshore vistas and selected views of the castle, as never before enjoyed by members of the public.
Below is a 360° panorama of the West Wing that you can open up by clicking on the image. To control the 360° panorama click and drag the mouse over the image to move it around. Alternatively you can press and hold the arrow buttons on the controller to move around the panorama. You can also zoom and out with the roller on the mouse.

Whether you should select a Religious or Civil Ceremony there is a variety of wedding and Wedding Reception options on offer at Crom Castle:
The Conservatory

The flower-filled crystal cathedral that is the Crom Conservatory provides the most splendid of settings for your special day. The 'L' shaped floor space of this remarkable edifice facilitates both your wedding ceremony and reception with the greatest of ease.
You can be married in front of the Grecian Water urn in the Jasmine scented area beneath the Conservatory's glass cupola with your guests seated on either side of a long aisle, down which the bride can make her entrance.
At Crom Castle we specialise in boutique style weddings which are individually tailored to the couple's requirements and this is an accolade of which Crom Castle is extremely proud of.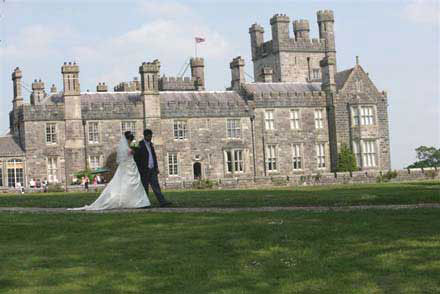 "Thank you for making our Wedding Day very special a beautiful castle a breathtaking setting"
Andrea & Kieran, Portadown

"What a spectacular venue for a wedding with hospitality second to none" 
Lauren & Stephen, Dublin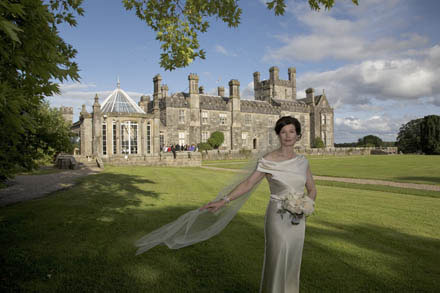 Crom Castle Wedding Packages - Residential & Non-Residential

For full details of our Wedding Packages please contact the West Wing Office, email us or Tel:028 6773 8004
Catering at Crom Castle
Our Commissioned caterer Saddlers of Enniskillen will provide a selection of their gourmet cuisine and fine wines for your function. In the planning of your menus they will give you a personalised service that is second to none.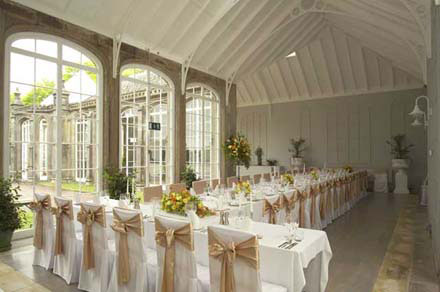 "We brought love here, We felt love here, We left love here "
Patricia & John, Omagh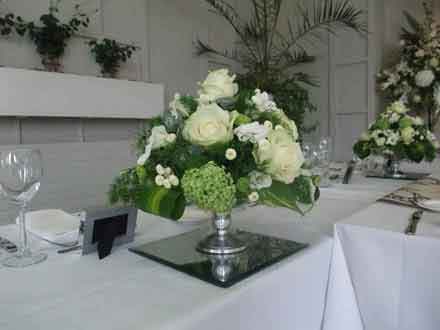 Flowers for your Wedding Day can be arranged through our local florists, Skea Flowers of Lisnaskea.
"We will never forget our Wedding Day at Crom Castle it was truly amazing and we will remember it for the rest of our lives"
Emily & Paul, Kent