The Four Seasons Hotel, Monaghan is a family run hotel and also family friendly. It is an excellent access point for the northern half of the country. Equidistant from Dublin and Belfast, travel time 1.5 hours. You can walk just 1 km to the centre of Monaghan Town, easily accessed from the (N2) Dublin - Derry By-pass. A warm welcome awaits you...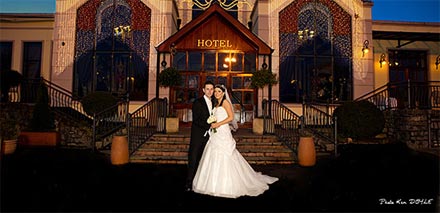 The Four Seasons Hotel in Monaghan offers first class accommodation, ideal for corporate guests and leisure breaks. Check out our Special Offers! The extensive Leisure Facilities are award-winning and offer every service to relax and rejuvenate you. You may choose from our two dining options, the Still Bar and Range Grill, both offer excellent value in fresh local food. If you wish to stay on Saturday evening our Avenue Restaurant is open, you can enjoy wholesome food with a contemporary twist.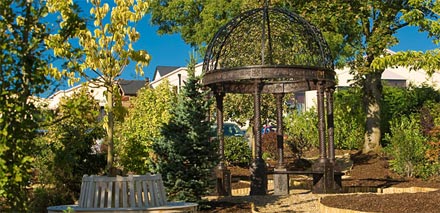 Enjoy some of the local attractions in this beautiful undulating countryside and surrounding areas. Monaghan is home to some of the most picturesque lakes and hills in the world, ideal for fishing, walking, horseriding and clay pigeon shooting.
The Four Seasons Hotel is an excellent place to stay and play for all those interested golfers out there. The newest golf course in the northern half of Ireland is Concra Wood which is just 20 minutes, you can book our courtesy car, also in just 10 minutes you can play at Rossmore Golf Course. There are 3 other courses within 30 minutes from the hotel.
Monaghan is home to Rally School Ireland which welcomes thousands of guests from far and wide each year.
Weddings
The Four Seasons Hotel provides a stunning location for a dream Wedding, and the team at the Four Seasons specialise in making Wedding Dreams come true...
The Hotel offers elegant suites, extensive gardens and superb banqueting suites which can be booked exclusively for your special day. Culinary excellence, first class accommodation, professionalism and a uniquely friendly atmosphere has made the Four Seasons Hotel the perfect wedding venue.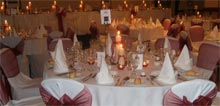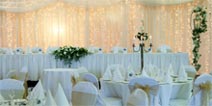 You can choose from one of our three superb suites, which can cater for parties from 30 to 330 guests. Or if you prefer an intimate family wedding, Avenue at the Four Seasons Hotel is the perfect location. You can create your own menu selecting each course from an extensive menu, matched by an equally extensive wine list.
We at the Four Seasons Hotel take pride in our professionalism and the versatility of the facilities we offer. You can look forward to a warm welcome, superb hospitality and absolute confidence that your wedding will be an outstanding success. You can be guaranteed an unforgettable and enjoyable reception at the Four Seasons Hotel.