Hillview Cosmetic Clinic

Northern Ireland's best Cosmetic Clinic
Hillview is a privately run exclusive aesthetic clinic for beauty enhancements and rejuvenation treatment. We are located in the heart of the County Antrim countryside convenient to the main road networks.
Through our treatments, our clients can indulge themselves in a beauty experience that will not only leave them looking and feeling younger short term but can also help them with achieving effortless beauty in their hectic day to day routine. So why not put yourself first and make time for you.

Our Clinic
Our clinic has been designed to put you at your ease while having maintained a sterile environment. Our consultation area provides a relaxing location to discuss treatments and address any concerns our clients may have. Our treatment area provides a comfortable place to receive treatments.
The decor and images have been chosen to relax our clients. We understand that our clients may be nervous - particularly first time visitors and we have aimed that the surroundings help put them at ease.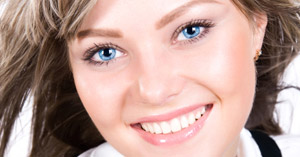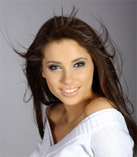 At Hillview, our aim is to make you feel special. Our exclusive premises provide our clients with privacy from the moment they arrive. Our appointments are allocated on a one-to-one basis which means you have the total concentration of our staff to deal with your specific requirement.
Our clinic has been designed to relax you and also to ensure your personal welfare through the health and safety standards we implement.

Beauty Treatments
Antiwrinkle Injections
Antiwrinkle Injections are primarily used to remove frown lines, crow's feet, laughter lines and forehead creases.


Glycolic and Chemical Peels
A gentle glycolic acid peel can be performed with varying percentages of glycolic. Glycolic acid loosens the "glue-like" attachments or cellular cement that is characteristic of many skin conditions such as ageing, acne, skin discolouration and coarse texture.


Dermal Fillers
Used to volumise areas like the nose to mouth lines, frown lines,chin and cheek areas.Dermal fillers are a great non-surgical solution to looking younger and fresher.


Radiesse ®
Radiesse is a new generation injectable filler that offers superior versatility for both cosmetic and reconstructive use without surgery.


Semi Permanent Make-up
A revolutionary method of applying micro-pigments to the skin. Medically proven and long-lasting, this treatment is a must for people on the go!


Sclerotherapy
Sclerotherapy is a safe, painless and well established treatment for thread veins on the legs.


Diathermy
This treatment works well on facial red veins, skin tags and millia/white heads.


ULSTER
Antrim
Armagh
Down
Fermanagh
Londonderry
Tyrone
Cavan
Donegal
Monaghan
MUNSTER
Clare
Cork
Kerry
Tipperary
Waterford
Limerick
LEINSTER
Dublin
Carlow
Kildare
Kilkenny
Laois
Longford
Louth
Meath
Offaly
Westmeath
Wexford
Wicklow
CONNAUGHT
Galway
Leitrim
Mayo
Roscommon
Sligo