Aura Day Spa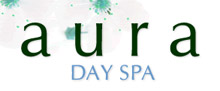 Aura Day Spa
With the hustle and bustle of our busy every-day lives it's easy to lose our inner glow and let our auras fade. Here at Aura Day Spa we specialise in top to toe indulgence to leave you with a glow like never before.
Massage & Body Treatments
Tanning
Beauty Essentials
Make-Up
Microdermabrasion
Advanced Treatments

Just for Men
Mothers in Waiting
Rituals
Hands & Feet
Detoxifying & Anti-Cellulite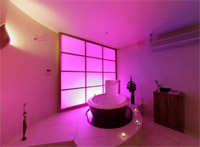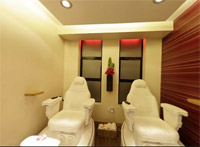 Book your Appointment
We understand that how you feel on the inside is reflected on the outside and so we have crafted a wide and varied range of luxurious treatments, for both men and women, to re-kindle your aura.
Treatments
During your time in our sanctuary you will be pampered and preened, indulged and rejuvenated. You may choose treatments that are tailor-made to awaken your senses and soothe your mind, from facials and foot massages to full body pampering packages.
Whatever your choice, by the end of the day your inner beauty will once again be radiating through.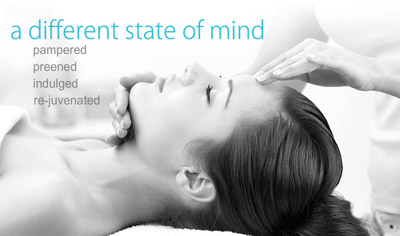 With such a temple of heavenly treatments available we know you will want to sample and experience much more than you can fit into one day, so feel free to return as often as you like and keep your aura at full strength.
Why not share the experience with others by giving an Aura gift voucher or participating in one of our unique packages such as Mother & Daughter, Hen and Birthday Parties or why not bring your partner along where you can enjoy the treatments together in our private couples room.
Offers & Promotions