Dove Divine

Wedding memories are something we cherish forever; why not make it a touching memory with the release of these elegant doves?
Dove Divine
is the premier white dove release company in Northern Ireland. We provide a unique service of releasing beautiful, pure white doves at Weddings, Funerals, and other events...
Doves
White Doves have traditionally symbolized love, fidelity, peace and prosperity. They are the perfect symbol for the union of a bride and groom.
Wedding dove releases are quickly becoming a more popular sight at wedding ceremonies across the nation.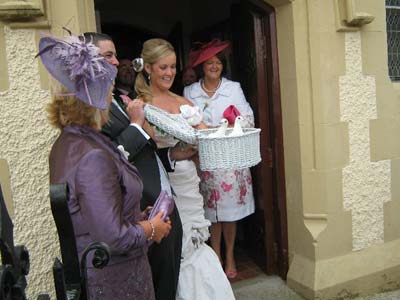 The releasing of 2 white wedding doves by the Bride and Groom symbolises the newlywed couple embarking together on a life long journey.
Our Doves are known for their exceptional beauty and radiant, white plumage and are the product of many years of careful breeding. They are both elegant and graceful in flight, making them a perfect addition for your event.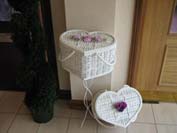 The making of the perfect ceremonial dove is a work in progress; each year we strive to make our birds more beautiful than before.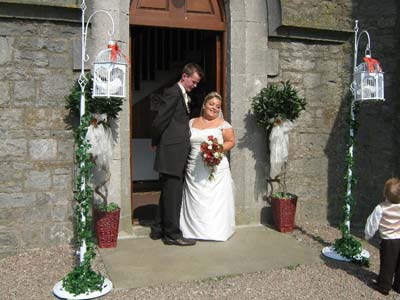 Caged doves as decorations
Go for the complete package which includes 2 tall stands with a dove in each. These can be placed at the entrance to your venue or at the front where the ceremony takes place. Then after the ceremony release your doves from one of our special baskets eg:-
Heart shape or horse-shoe.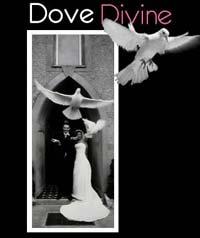 Contact us on
077 3138 1558
or visit our
Website
for more information.