Villa Sao Paulo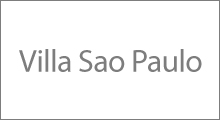 VILLA SAO PAULO- WEDDING AND EVENT VILLA
Due Villa Sao Paulo's unique nature, it offers a special opportunity to be flexible to each individual need! 
- Allow us to organise your event for the day, whether it is a wedding, business or family gathering, the experience of Villa Sao Paulo with its incrediable views and friendly service will be talked about for years to come!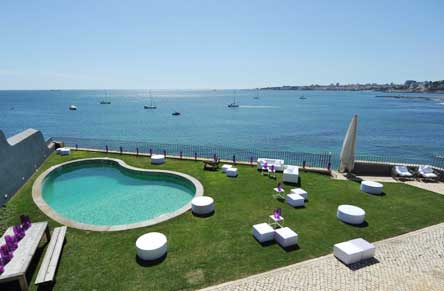 - The Villa offers an amazing excuse to extend your celebrations! Why not celebrate your wedding day on one of our stunning terraces and fantastic pool floor! You can then take in the beautiful views of the Atlantic Ocean and coastline for the rest of the week. Everyone can relax by the pool, on the famous Estoril beaches, take trips into Lisbon which is only 20 mintutes away on the train and explore the beautiful surrounding areas of Estoril, Cascais, Sintra and Lisbon.
- Stay in Villa Sao Paulo for a holiday and enjoy all the beauties of the city of Lisbon; its wonderful coastline, beautiful beaches in Cascais and Estoril and also the romantic town of Sintra. You will not want to go home!
Let us help you to plan your unforgettable stay in the sun by the sea.
Just contact us today

More Alternative Wedding Venues in Northern Ireland near Villa Sao Paulo
Grande Real Villa Italia
Rua Frei Nicolau de Oliveira, 2750 - 319
Château de Challain
The Château, Challain la Potherie
Innishannon House Hotel
Innishannon, Cork
Sheen Falls Lodge
Kenmare
Stella Maris Hotel
O'Connell Street, Kilkee
Ballaghmore Castle
Ballaghmore Castle, Dublin Road, Borris-in-Ossory
Skeffington Arms Hotel
Eyre Square, Galway City
Springfield Hotel
Leixlip
Dublin Zoo
Phoenix Park, Dublin
Boyne Hill House
Kilcarn,
An-Grianan
Co. Louth
The Carriage Rooms
Ballynahinch
Cavan Crystal Hotel
Dublin Road,
Belfast Zoological Gardens
Antrim Road, Belfast
Lake House Hotel
Narin, Ardara
Fota Island Resort
Fota Island,
More Alternative Wedding Venues in the United Kingdom
More Alternative Wedding Venues in Ireland
More wedding companies in Isles Of Scilly
More Alternative Wedding Venues in Isles Of Scilly
0.1601563 18.206.238.176 companylisting Ban:1, But:1 03/07/2020
Weddings abroad in portugal Wedding Villa,Event Villa,Holiday Villa,Cascais Villa,Holiday Villa Portugal,Beach Villa Portugal,Wedding villa portugal,events portugal,family villa holiday,party villa,vi
"I want a wedding in portugal, I am looking to have my wedding abroad I am looking to book a wedding abroad, London, Belfast, Dublin, Northern Ireland, Glasgow, Manchester, Birmingham, Bristol, Londo