Situated some 25 minutes from Belfast, Northern Ireland lies Montalto Estate where you will find one of the most unique wedding venues available in the whole of Ireland. Driving along the 2 kilometre avenue, taking in the views of the surrounding estate farmland, it becomes immediately apparent that you have arrived somewhere very special.
The Carriage Rooms at Montalto have been developed around a 19th century threshing mill with a basement that was originally used as a sawmill for processing the estate timber.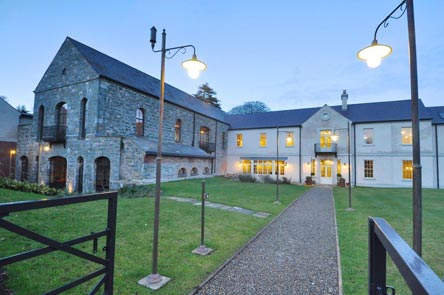 This grade b listed building (Circa 1850) with its beautiful stone walls, has been fully restored to its original character. A newly constructed wing houses reception areas and conference rooms, while The Orangery - opening onto The Walled Garden - adds to the romantic setting, one perfect for a Champagne reception and a very special experience.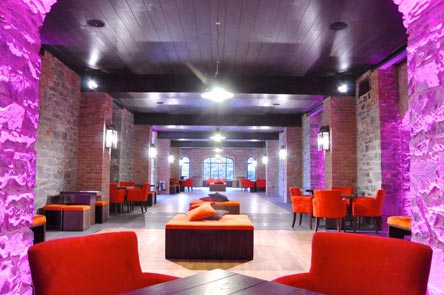 The manicured hedging, herbaceous borders and water features make for perfect backdrops when it comes to capturing those special moments. The terraces with their plentiful seating allow guests to enjoy the beautiful garden areas on summer days while open log fires add warmth and atmosphere to winter occasions.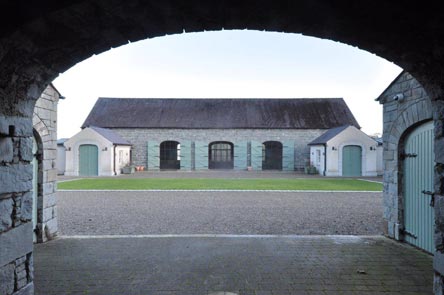 The Carriage Room is the main banqueting hall and can seat up to 180 guests. With numerous beautifully arched windows overlooking the rural landscape, gardens and courtyard, it provides a graceful setting for any style of wedding. Illuminated, the stone walls and vaulted passageway of The Sawmill create a perfect party atmosphere, encouraging your guests onto the built-in dance floor.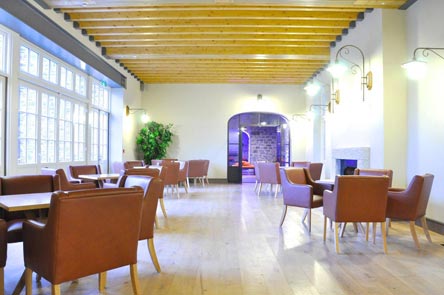 All of the function and reception areas in The Carriage Rooms are fully licensed to carry out civil marriage / partnership ceremonies by Down District Council and this includes The Walled Garden.
This venue has been carefully designed and painstakingly worked on so as to allow it to blend into its historic, rural setting. Use of the latest building technology means the highest environmental and accessibility requirements are met. The Carriage Rooms at Montalto enables the perfect wedding to take place and we know you will be impressed from your first encounter.
www.thecarriagerooms.com
www.montaltoestate.com