Cathedral Gowns
Located in the centre of Downpatrick, Northern Ireland, we are a fresh and funky bridal boutique with a reputation for fabulous service and gorgeous gowns, and our name is synonymous with a modern and fun approach to bridal gown shopping.
Our gorgeous bridal boutique is the perfect little haven for you and your entourage to begin and end the search for your dream wedding dress! We are known for stocking gowns with modern flair and exceptional quality, that won't be found anywhere else in the province.
We invite you to make your appointment! We look forward to meeting you and transforming you into our next Cathedral Gowns Bride!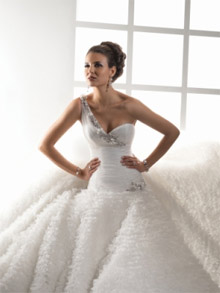 Our Service
At Cathedral Gowns, we are famous for our exemplary customer service and known for really taking care of our brides. Our consultants are passionate about what they do – they love helping brides find their perfect dress and will spend time getting to know you and your vision of your wedding day, guiding you through the process to find your one 'Wow' dress.
What really makes us SO DIFFERENT from other bridal shops is our customer service! Our creative team is obsessed with the glamour and romance of bridal and love styling brides and their maids in the most modern of styles!
Our team of bridal stylists are passionate about weddings and are dedicated to providing fabulous service with an emphasis on finding that ultimate gown for you, with no hard sell, just a helping hand, along with the kind of service that you would expect from your best friend and after sales care that is legendary. Past customers have described us as their 'bridal fairy godmothers!'
Bridal
At Cathedral Gowns we strive to bring you only the most incredible bridal gowns that we can find! We have assembled a unique collection with gowns that are fabulous and distinct, with their own style, drama and identity.


Bridesmaid
At Cathedral Gowns you will find bridesmaid dresses that are fresh, feminine and fun - perfect for the modern wedding, and perfect to be worn again for parties or formals. These trendy and chic styles are the perfect way to reflect your bridal style.


Accessories
The perfect accessories will take your bridal ensemble from beautiful to utterly exquisite! Realising this, we stock an extensive selection of fabulous high quality bridal accessories.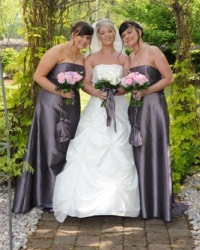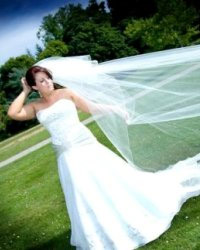 What to expect at your appointment
As you arrive to your scheduled appointment you will be warmly greeted by one of our bridal consultants. She will introduce you to our boutique, the layout and explain how we work. You will have an initial consultation to discuss your ideas and inspirations, before proceeding to try on the fabulous gowns. She will ask questions to identify where in the shopping process you are, what your big day will entail, and what kind of dress you would like to wear.
You will then be invited to look through our rails to select some gowns. We understand that this part of the process can be overwhelming – as with over 100 gowns on our rails it can be hard to see the wood for the trees, but we will be there to guide you through.