Welcome to Photo Booth Northern Ireland home of the Photobooth revolution that is sweeping through special occasions and entertainment events throughout the country!
Our newest high specification systems offer the versatility of both instant printed photos and video recordings in one booth.
We are proud to be the biggest and best Photo Booth company in Northern Ireland and we have with seven Photo Booths in stock for immediate hire.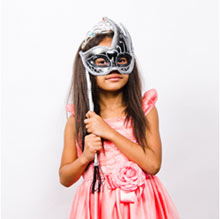 Based in Belfast, we cover weddings, special events and parties all over the country, so make your wedding or party unforgettable with a Photo Booth from Northern Irelands number one Photo Booth company!
Remember nobody can beat us for quality or price...
Wedding Photo Booth
Let us help make your wedding night unforgettable with a Photo Booth. This is a fin and interesting way of entertaining your guests.
We can customise our booth to accommodate your specific needs such as a themed wedding.
The great thing about our photo booth is that your guests can take as many photos as they like and also leave video messages that you will have as a memento of your special day forever.
The option to leave video messages is completely free with all of our photo Booths.
As an optional extra we can also provide you with a copy of all the images taken on the night in a beautiful album.
Party Photo Booth
No matter what type of party you are hosting, be it a birthday or retirement party a photo booth is a great addition to the celebrations.
Your guests have full use of our booth attendant, and we will also provide, free of charge, a prop box for dressing up that will add to the fun.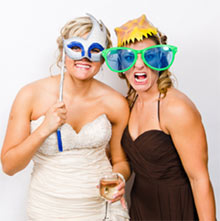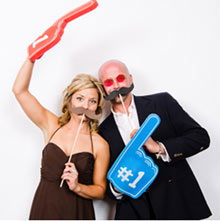 Video Kiosk
We believe that our award winning Video Kiosk will add a unique level of fun and enjoyment to your wedding, event or party.
Video Kiosk is first and foremost about fun! Everyone likes to have a good time at a wedding or party and with Video Kiosk that is easier than ever. All of your family and friends can leave messages and best wishes, sharing the humorous anecdotes and unforgettable memories that always make a wedding or party celebration so special.
Since Video Kiosk is so simple to use, an easy to operate touch screen menu makes life easy for users of all ages, there is a wonderful spontaneity about the messages that are left.
To make even more of your wedding day or party memories the highlights from the footage recorded by Video Kiosk will be professionally edited into a presentation DVD to be shared amongst the family and friends who shared so much laughter on the day. You will also receive a full unedited DVD of the footage.
Testimonials
"Hi Barbara,
Just a quick email to say thank you for a wonderful night of fun with your photo booth.I am looking through the images now and most of our guests used it, leaving us with such funny photos, these are great memories of a wonderful night"
Oliver & Jenny, Belfast, Co Antrim