Memory Wishes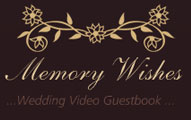 Your wedding day is one of the most important in your life. Make sure you capture the memories that will last a lifetime with one of our wedding video guestbook kiosks.
Why Book a Memory Wishes Kiosk?
Hassle Free - We deliver and collect your kiosk
Easy to use - Guests feel comfortable using the system
Customised - The screen and screensaver is personalised with your photos
No Cameraman - Guests leave messages in their own time
Presentation DVD - Receive professionaly edited DVD after the event
Novelty Factor - Make yours the wedding to talk about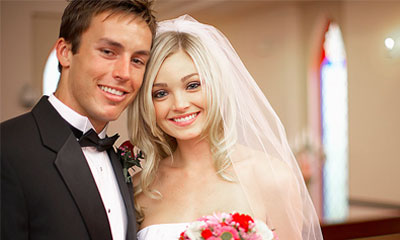 How It Works
Memory Wishes will deliver and setup your kiosk, meaning all your guests have to do is to come up to the kiosk, push the start button and record their message.
Each table at your wedding will also have a card placed on it, letting everyone know about the kiosk and how to use it. The kiosk is designed to be as simple as possible to use, meaning everyone, from kids to grandparents, will be able to leave their message.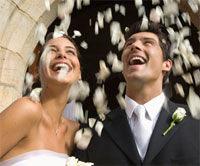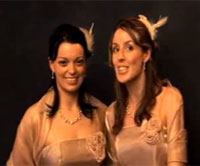 What's Included
From the moment we receive your deposit, our team will take care of everything to ensure your day goes without a hitch.
Our design team will create your own personalised on-screen message. On the day of your wedding, we will arrive at your wedding venue and set everything up in time for your evening reception. We will place cards on every table inviting guests to leave their message at the kiosk.
Somebody will be on hand to encourage people to use the system and help anyone that may require it.
At the end of the evening, we will collect the kiosk and begin work on creating your DVD which will be delivered to you within 10 days.