I got my idea for the company from my love of crafting. I had made wedding stationery before as favours for friends and relations and always got great compliments on it, so decided I should do it as a business.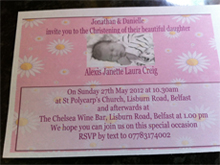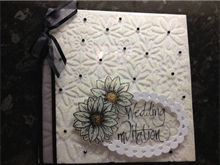 Having been involved in various family weddings, I knew prices trebled when the word 'wedding' was mentioned. Everyone is looking for something different, and seem prepared to pay for it.  But, I decided to run my business a bit differently with the client in mind.  
I wanted to create a varied range, from moderate to expensive, without losing the style and quality. I felt that my work and ethos should speak for itself, not through the pricing - so NO trebling of prices. You will simply get something stunning, whatever range you choose from.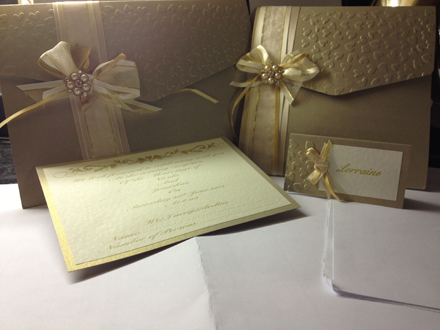 I understand that everyone wants something that little but different to everyone else, and I can provide that. From the first free consultation, when you decide what you want, (eg. colours and style), through to the finished product, you have the final say. I want my stationery to be as special as you do, so that's how you can be confident that I will do a good job for you. 
Your stationery is usually the first statement about your forthcoming wedding, and you want it to be as special as possible, so why not give me a call, and see for yourself!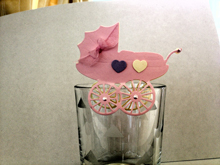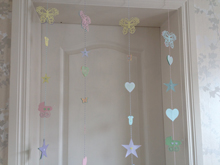 I have also make items for other special occasions, such as Baby Showers, Special Birthdays, etc. So if you have any special event coming up, just contact me, give me a few details, such as what the occasion is, what the person likes - (like a certain football team for a man's special birthday). I then give you some ideas for your party, and, when agreed, make them up to your personal style and colour, making this a totally personal service, tailored to suit the person who is celebrating. Such a great way to host a special party!
My Commitment
At Simply Stunning NI, I aim to provide you with a quality and professional service, at an affordable price. I always work with the customer to make wishes come true, and provide a free consultation to help you achieve the right stationary for your special event.