Your one-stop party and fancy dress shop. We know you love to party and we have searched high and low to bring you some great products to help your next party be the best party ever.
We are called Party Solutions for a reason and that's because when it comes to parties you sure know how to party, also because we are an Belfast based business we know what our customers are looking for. We want to be your one-stop party, fancy dress and balloon shop.
View Our Products
We carry a large selection of fancy dress costumes, balloons and accessories for all occasions not just Halloween. If it is a stag or hen party ask about our great t-Shirt service and let us help make that party one to remember. We also have a great selection of birthday, Christening and Communion goods in stock.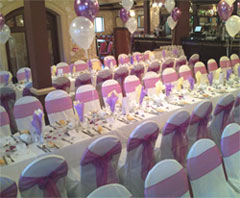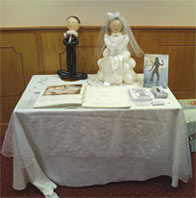 Party Solutions don't just sell fancy dress costumes and accessories we also provide many services for weddings and all kinds of corporate events, check out our wedding planning page.
Not only can you now shop online with us at your convenience you can also call in and speak with our friendly knowledgeable staff. You'll be surprised at what we have to offer.
About Us
Party Solutions is a family orientated business set in the heart of two of the most populated areas of Belfast. Positioned in the busy locales of the Antrim Road and the Andersonstown Road, Party Solutions brings to the North of Ireland a new and unique way of looking at family celebrations.
The present owners come from a strong family base that incorporates and includes those within the family from infancy to the third age. Party Solutions expertise is in knowing what it is to have an extended family and how this can bring around the many facets of life's celebrations.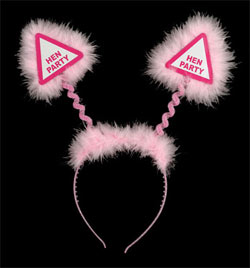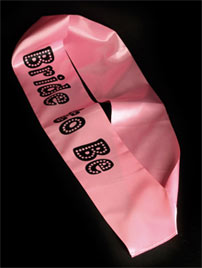 Wedding Planning
At Party Solutions we offer a flexible service tailored to your exact requirements. We will help you celebrate in style and make your day truly memorable. Our expertise ensures you to save time and money leaving you stress free and relaxed to thoroughly enjoy your day.
Backdrop
Our starlight fibre optic, free standing back drop with drop style swag and matching table skirt, is a must for every wedding as it is the perfect way of creating a magical setting for your special day. It is available in two lengths, 20ft and 30ft, with a choice of coloured light filters.
Chair Covers
We provide first class banqueting chair dressing service with the hire of plain and damask design in white, ivory or black. All of our chair covers come complete with organza sashes in a range of different colours to co-ordinate with your wedding, making it a stunning occasion.
Party Planning
So you're planning a birthday party, wedding reception, wedding ceremony, anniversary, reunion, corporate event, retirement, bar-b-que, for your son or daughter, or any party type? Well, you came to the right place! Here at Party Solutions we have all you need to make it a party to remember.
We have Scene Setters which can help you to make your room have many different themes, these are very popular for themed parties You can see them here.