The most electrifying choice of activities Northern Ireland can offer…
Some 250 years ago, Benjamin Todd, a renegade Irish man of local renown, escaped his pursuers with a reckless leap on horseback across a deep, yawning gorge near the village of Ballygawley, in Northern Ireland. Ever since then, that spot has been known as Todd's Leap.
Today the excitement of Todd's thrilling escape has been captured within one of the largest outdoor Activity Centres in Ireland, featuring 100 acres of purpose built outdoor tracks, activities and team building courses designed to test your stamina and build camaraderie.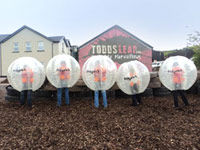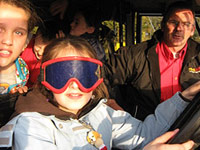 Our outdoor Activity Centre offers a range of team building courses for businesses in Ireland, as well as fun filled youth programs for Ireland's education, social and charity sectors that promote educational learning and communication skills and improve productivity and employability.
Our Family Fun Days are a perfect way to drag your kids away from computer screens and XBox's, and let your whole family experience healthy outdoor activity sports such as Archery, Clay Pigeon Shooting, Air Rifles and Climbing Walls.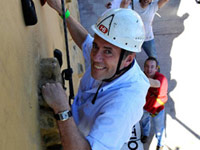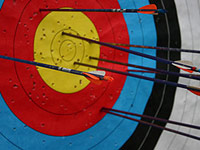 Todd's Leap is home to some of the most exciting motorised activities including one of the most challenging off road courses of any outdoor Activity Centre in Ireland, providing perfect 4x4 training for anyone requiring off road driving skills for work in the construction, agriculture or forestry industries. Other motorised sports include JCB Challenges and Blind Landrover Driving.
Our Activities Include:
Paintball
Blindfold Driving
Climbing Wall
Body Zorbing
Clay Pigeon Shooting
Archery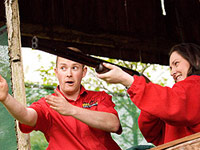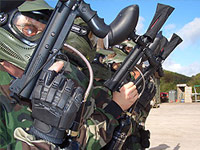 Today, at Todd's Leap, no matter what your outdoor Activity Centre requirements are, you can relive the gut-busting excitement of Todd's dash for freedom over these very same hills – it will be the most fun you've ever had with your clothes on!