Luce Balloons

Balloon decorations for weddings
Our balloon decorators have been trained by some of the industry's top instructors and we at Luce Balloons provide high quality balloon décor specialising in amazing effects that will make your day memorable.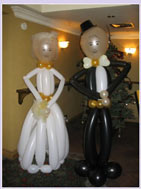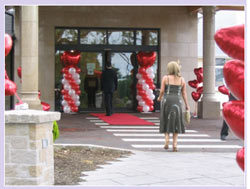 Personalised ribbon
Why not personalise your day with printed ribbon. We can supply pew ends, car decoration, cake wraps, chair ties and whatever else you can think of.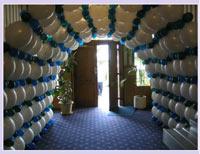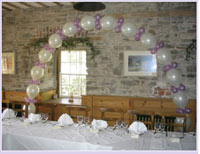 Top Ten Reasons to Trust Luce Balloons with your Wedding Balloon Decor
All work carried out by fully trained Balloon Professionals.
Private consultations at a time to suit you.
Decorations tailor made for your wedding.
We will only use top quality products in your decorations.
All helium work will be carried out on the day of your wedding.
We offer a free colour matching service.
We deliver to the venue and arrange your chosen décor so you don't have to.
A small deposit of £20.00 will secure your day.
Flexible payment plans.
And most importantly; we are Nice People to deal with!