3D Limos

If you are ready to celebrate your birthday, special occasion, wedding, anniversary, debs or formal, hen or stag night, or just a run around town, 3D Limos has a limousine for all your requirements. 3D Limos can accommodate up to 16 passengers in the 200" stretched Hummer Limousine.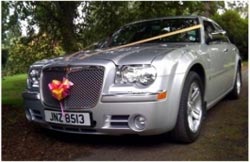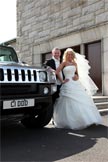 Our Cars
Chrysler 300c (Baby Bentley) Ideal for Weddings, Corporate Hire, Airport Transfers and special occasions with our fully uniformed chauffeur.


8 seat 120" Lincoln Towncar Limousine (11" wider than a Chrysler Limo) Ideal for weddings, formals, debs, nights out or corporate hire.


8 seat 120" Themed Limo (A dream limo) Ideal for Kids' birthday parties or for Big Kids' fun parties and formals with a difference.


13 seat 140" Excursion ( The connoisseur's choice ) Ideal for the larger wedding party and oozes comfort and style.


16 seat 200" Hummer ( The Ultimate in Limousines ) Ideal for any occasion. This car is 100% Road Legal which is very important to consider when booking a Hummer.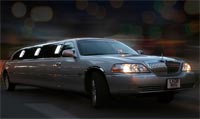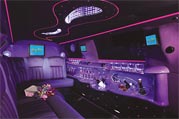 All our cars have the latest technology onboard, driven by experts and on time!
We provide Limousines for all occasions at any time and anywhere in Ireland. Take a look at the list of our main services listed below. If you'd like to discuss a tailored package - pick up that phone and call us - we're here to help.
Weddings
Birthday and Kid Parties
Formals / Debs
Airport Transfers
Pop Concerts

Night on the Town
Hen Nights
Corporate Events
Sight-seeing Tours
Party Nights
At 3D Limos we like everything to run as smoothly as possible, from choosing your car, to checking availability, to securing you date with a deposit and completing our online terms and finally to ensuring your trip is a memorable experience.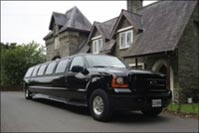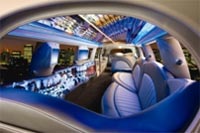 More Stretch Limos in Northern Ireland near 3D Limos
Final Touch
No4 Glencaw Park, Derry
The Limousine Company
23 Bards Hill, Londonderry
Hummer Hire Derry
23a bardshill, derry
1st Choice Limousine
28 Culmore Point, BT48 8JW
Ice Limos
40 Carmoney Road, EGLINTON L'DERRY
Gerard McGirr Wedding Services
Porthall,
Rameltown Vintage Car Hire
Shore Road, Donegal
Blacktown Limos
Castlederg
Glendale Limousines (Omagh) Ltd
78 Killyclogher Road, BT79 7NZ
Glendale Limousines
78 Killyclogher Road, Omagh
C4 Wedding Car Hire
4 Corby Road, Cookstown
Vintage and Convertible wedding cars
39 Rocktown Road, Bt45 8EQ
Wilson Wedding Car Hire
92 Hiltonstown Road, BALLYMENA
Mid Ulster Limousines
75 Ballygillen Road, BT80 0AS
Exotic Limos
46 Cabragh Road, Dungannon
Peter McLean Wedding Car Hire
Donegal
Island Limousine Hire
18 Lisnastrane Road, BT71 5DE
Livingston Limos
26 Groggan Road, Randlestown
Acorn Wedding Cars and Limos
48 Clonkeen Road, ANTRIM Northern Ireland
N I Wedding Cars
38 Groggan Road, ANTRIM
NI Wedding Cars
38 Groggan Road, ANTRIM
Classique Formal Dress & Limousine Hire
43 Mill Street, Ballymena
Acorn Limousines
2 Main Street, BT41 3JL
Champagne Moments
Coreen Cottage, Ballymena
Keith Limos
64 Princess Way, Portadown
I Do Wedding Cars & Limo Hire NI
1 Mahon Road, BT62 3SB
Lurgan Limos
Lurgan
Star Car Hire
8 Grace Avenue, BT402QN
Ronnie Thompson Wedding Limos
20 Ballinderry Road, BT28 1UF
Classic Dreams
85 Ballygowan Road, BT26 6EQ
More Stretch Limos in the United Kingdom
More Stretch Limos in Ireland
More wedding companies in Londonderry
More Stretch Limos in Londonderry
1.171875 54.86.132.30 companylisting Ban:1, But:1 25/06/2019
For sale 3D Limos Derry, Hummer Londonderry, Limo Belfast, Hire N. Ireland, Limousine Ireland, Formals Antrim, Weddings Portrush, Events Bangor, Tours Armagh, Corporate Tyrone, Evenings Belfast,
"Looking for 3D Limos Derry, Hummer Londonderry, Limo Belfast, Hire N. Ireland, Limousine Ireland, Formals Antrim, Weddings Portrush, Events Bangor, Tours Armagh, Corporate Tyrone, Evenings Belfast,"