Articast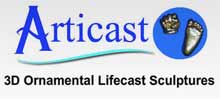 3D Ornamental Lifecast Sculptures
We work with all ages from baby feet and handcasts, adult face, head, bodycasts and pregnancy baby bumps to make detailed replica sculptures you can have as an ornament for the home or as a gift for family and friends.
We can also mould more than one person at a time in a single mould to create a family sculpture.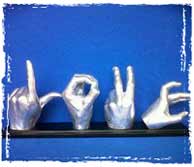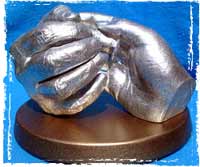 Wedding Hands
Casting the bridal couple together wearing the wedding rings.
Can be done in several different poses and finished to suit the couple.
Perfect for wedding gifts or as a part of the top table centre piece.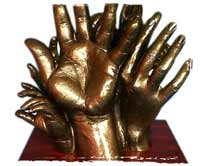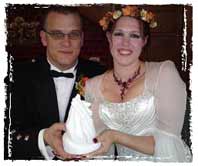 Services
The finished product can be made from various materials such as plaster, fibreglass, cold cast metal or crystal resin and mounted on a display base, framed or as a wall hanging.
Articast will come to your own home to take the castings ensuring comfort and peice of mind as we begin the process of making your sculpture.