Luck Penny Wedding Band And Disco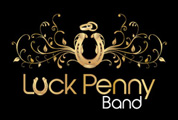 AVAILABLE FOR WEDDINGS (with free disco) PARTIES and LOUNGES
Luck Penny has two musicians long established on the N. Ireland music scene with over twenty years experience playing in many bands over the years, providing top class music for those special occasions.
Powerful enough for the biggest venue and yet compact enough for the smallest pub or lounge.
Good music well played... you wont be disappointed.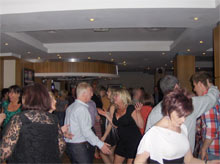 Music for every occasion and all age groups... Whether it's a waltz , a jive , Rock n Roll or Pop music... Luck Penny can do it all.
Our set list contains songs by: Scissor sisters, Kings of Leon, The Mavericks, Dire Straits, Amy Winehouse, Robbie Williams, Ricky Martin, Tina Turner, ABBA, Status Quo, The Beatles and The Stones... and many more.
Please ring Alan
07881 684 375
for availability and pricing.
A 'FREE DISCO' is included for all Wedding Bookings.