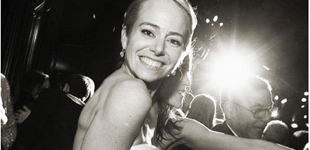 For all the couples who got engaged over the holidays, the wedding countdown has begun and if you're getting married this year, you'll want to give extra thought to the DJ you hire.
According to the most recent Wedding Entertainment Report, an overwhelming 80 percent of wedding guests say the element they remember most about a wedding is the music.
One of the hottest trends in weddings today is spinning, and we're not talking about grooving on the dance floor or indoor cycling. Today, couples are hiring top DJs, not just to work their wedding, but to show them how to do some mixing and blending of their own.