The McStocker Ceilidh Band
is based in County Antrim, Northern Ireland. The band is primarily comprised of family members, and has over 25 years' experience playing at Irish and Scottish ceilidhs, weddings, church functions, school formals, private parties, corporate functions and other social events.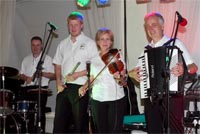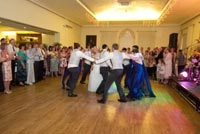 The versatile guitar playing and vocals of the legendary Oliver J O'Neill from Co. Tyrone help provide a good mix of Old Time Waltzes, country, and some rock 'n roll music if requested. This can help to provide a wee break between the ceilidh dances if you feel you need a rest.
John Oliver Duffin provides further variety in the band with tunes on the low whistle and uilleann pipes. John has many years' experience with different bands like the Crazy Folkers and he can play a wide variety of tunes from many different genres, blending in well with the dance music and singing.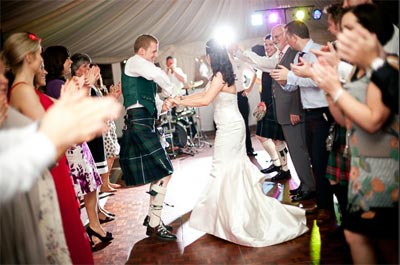 The Music
Ceilidhs (or ceilis) have been growing in popularity at weddings in particular, as the dances involve everyone - from the young to the not so young.
The instruments in the band include the midi accordion, fiddle, low whistle, guitar and drums. There is always a singer to provide a bit of variation from the ceilidh dance music if required.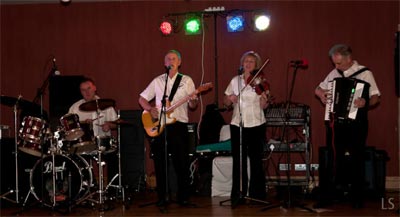 No experience of ceilidh dancing is necessary as all the dances are called out and explained before the dance begins, and all the way through until you are exhausted - and happy!
DJ entertainment to finish off the evening can be easily organised by the band.