Welcome to Body & Soul Beauty Salon where you and your well being are our prime focus
We look forward to pampering you using the latest in face, body and therapy treatments. Body & Soul Beauty Salon is a beauty salon situated on the shores of Strangford Lough in Kircubbin Co. Down. Our goal is to ensure that you have the ultimate pampering experience.
Unwind, Indulge and Rejuvenate
Step inside and discover a warm and inviting atmosphere; a world of tranquillity and comfort. Experience an escape from today's hectic lifestyle where our highly trained staffs are committed to excellence.
We take the time to listen and tailor treatments that are most appropriate for your individual needs.
At Body & Soul, we specialise in a wide variety of skin care and anti aging treatments for both Men and Women using Dermalogica products, from our relaxing massages using aromatic oils to our invigorating body treatments that deeply cleanse and renew the skins texture. Everything has been designed to improve your overall well-being.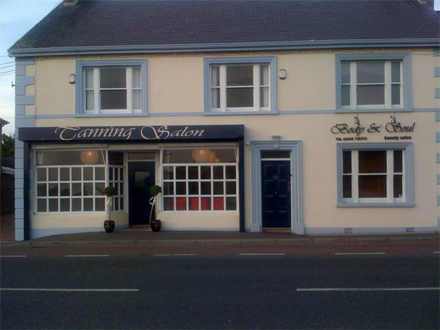 Weddings
Wedding Packages Include:
Multivitamin age smart facial
French manicure or French pedicure (with paraffin wax)
Back, neck and shoulder massage
Body foliation therapy treatment
£80.00 per person
Bridal make up expert
Specializing in vintage & modern bridal makeup.
Artist:
Catherine Hedley
Bridal Therapy
One hour Swedish massage
Manicure or pedicure
Nourishing sea mud therapy
£65.00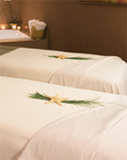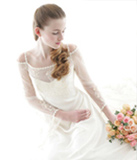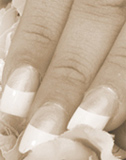 Brides Only
Perfect skin for your most special day is a gift you will treasure above all others. Purchase a series of 4 Dermalogica facials for only £100 with our gift reward card and receive a complimentary professional makeup lesson at the end of your last series. Note: Please book your first facial at least 4 months prior to the wedding.
Wedding makeup – £25
Individual lashes – £15
Eyelash perm – £20 (including tint)
Young Nails
Young Nails Sculptured Nail Systems represent a true breakthrough for natural artificial nails.
They are flexible and strong, more than any other artificial nail system, they combine a light natural feel, being odour free and non toxic.
Perfect for formals, that special day or even a feel good factor.
Extensions – £30
Overlays – £28
Infills – £22
Acrylic or Gel available.
At Body and Soul you can relax in the hands of professionals.