Visionary Veils

Let us save you time searching for the perfect bridal veil - we can create a bespoke veil to complement your wedding dress, as dramatic or simple as you desire.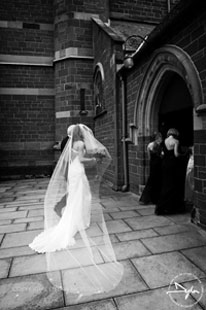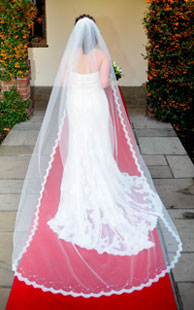 We also create cascading lace cloaks, shrugs, fascinators, headpieces, birdcage veils, combs and jewellery. We can also rework existing veils and vintage pieces and offer a free consultation for our clients.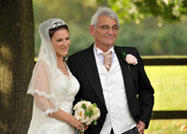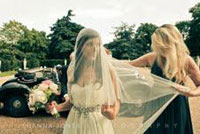 We ship internationally and are happy to accept orders online.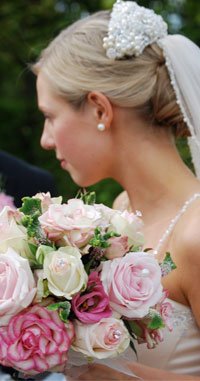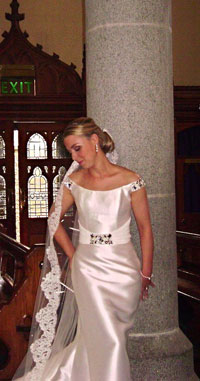 More Tiaras and Veils in Northern Ireland near Visionary Veils
Visionary Veils

Bespoke Wedding Veil design service

Lace veils
Silk Veils
Vintage Veils
Celebrity Veil designs including Kate Moss, Lily Allen, Kate Middleton

We ship our veils internationally Phone number 07787 733475

---

Bridal Sale Shop
6-10 Castlereagh Road, Belfast
Coast
House of Fraser, Belfast
Biento Madame
115 - 119 Royal Avenue, BT1 1FF
Angel Star Brides
1B Castle Street, BT38 7BE
B'Jewelled Bridal
CARRICKFERGUS
Ards Bridal House
34 Frances Street, BT23 7DN
Belle Du Jour Bridal
2a High Street, BT23 5HL
Jenny Lindop
56 Abbey Street, Bangor
Bridal Beauty NI (Mobile)
6 Briarhill Close, Belfast
The Craft Depot
59 High Street, BANGOR
Pretty Woman
6 Bridge Street, NEWTOWNARDS
The Wedding Box
4 Lower Mary Street, BT23 5JH
Direct Dresses
9 Holy Business Park, BT11 9DS
L A Bridal House
74 Belfast Road, BT38 8BT
Deborah Rose Bridal
Unit 10, 19 Belfast Road, BT23 6HX
Deborah K Design
5 Church Glen, Lisburm
Perfection Boutique
Unit 9 Twelfth Milestone, Templepatrick
Norma Craig Designs
23 Deerpark Road, BALLYCLARE
Reflections Bridal Studio Lisburn
63 Bridge Street, BT28 1XZ
Campbells Brides
103 Lisburn Road, Glenavy
Petticoat Lane Bridal Boutique
1 - 3 Lisburn Street, BT26 6AB
Naomi Bridal Ballynahinch
2 Belfast Road, BT24 8DZ
Haven Bridal Studio
87 Main Street, BT67 0LH
Cherry Rocks
50 Crawfordstown Road, Downpatrick
House of Elegance
14 Down Business Centre, Downpatrick
Marie Me Bridal Boutique
1st Floor Glenravel House, BT41 3AB
Helen Fitzpatrick
172 Old Kilmore Road, BT67 9LR
Isobel Love Bridal Salon
125 Newforge Road, BT67 0QW
Cathedral Gowns
24 Irish Street, BT30 6BP
Hidden Secret Bridal Boutique
Downshire House, BT32 3SJ
More Tiaras and Veils in the United Kingdom
More Tiaras and Veils in Ireland
More wedding companies in Holywood
More Tiaras and Veils in Holywood
0.111084 34.231.247.88 companylisting Ban:1, But:1 26/05/2022
veils wedding, veils, white veils, bridal veils,veil, wedding veil,for the bride who turns heads, wedding veils, bespoke design, lace, tulle, silk tulle, cascading lace, vintage visors, weddings north
"veils wedding, veils, white veils, bridal veils,veil, wedding veil,for the bride who turns heads, wedding veils, bespoke design, lace, tulle, silk tulle, cascading lace, vintage visors, weddings nort