Cherubim Occasions

Welcome to Cherubim Clothing
At Cherubim Clothing we are passionate about beautiful clothing & offer a personal service to each & every customer.
We are proud to offer something different, most of all something fabulously chic!! Clothes to love, cherish and above all, designed to be worn and magnify the beauty of all our customers.
Our company is based on the belief that our customers' needs are of the utmost importance. Our entire team is committed to meeting those needs. As a result, a high percentage of our business is from repeat customers and referrals.
Cherubim Clothing
offer a uniquely tailored service for each customer where we can cater for each occasion tailor-design an outfit of your choice.
We also offer an In-House tailoring service which consists of alternations of trousers, dresses etc including adding embellishments to your choosen item.
We would welcome the opportunity to earn your trust and deliver you the best service in the industry so if you have any further details, please do not hesitate to contact us on
028 9023 5192
.

Feature Mother Of The Bride Article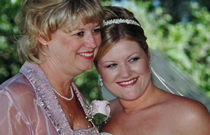 Your child's wedding is a major milestone and it's important to strike the balance between helpful parent and mumzilla.
Provide guidance
Be a support system, while the opinions of both mother-of-the-groom and the mother-of-the-bride are to be respected it's your child's big day and they are the puppet masters.
You may imagine witnessing the bride being given away in an historic venue with 300 guests while she may be dreaming of a simple affair on the beach with immediate family. You can not expected them change their nuptials to suit you.
More Mother Of The Bride in Northern Ireland near Cherubim Occasions
Fashion Souk
Unit 7, Belfast
Coast
House of Fraser, Belfast
Blush Boutique
166 Lisburn Road, BT9 6AJ
Pretty Flamingo Fashion Boutique
Kennedy Centre, Belfast
La Femme
Ormeau Road,
Cubana Boutique
637 Lisburn Road, BT9 7GT
Marie Scott Events
5 Royal Oaks, Belfast
Dietrich
63 High Street, Holywood
Sarah Rose Boutique
31-33 Bridge Street, BT28 1XZ
Joanne Ferguson Bridal Designer
2 Frederick Place, Newtownards
Casia Breakfast
116 Sunnylands Avenue, CARRICKFERGUS
Belle Du Jour Bridal
2a High Street, BT23 5HL
Bourgeois
61 High Street, Newtonards
Berlin
38 High Street Newtownards, BT23 7HZ
B'Jewelled Bridal
CARRICKFERGUS
The Wardrobe
Absolute Glamour Formal Dresses
Unit 10, Enterprise House, Bangor
Marites Garment Alterations
4 Quay Street, Bangor
Top Hats
69a High Street, Bangor
L A Bridal House
74 Belfast Road, BT38 8BT
Haven Bridal Studio
87 Main Street, BT67 0LH
Aura Fashion
24 Main St, Ballynahinch
Brown Sugar
The Village Centre, Moria
Perfect Day - The Wedding Specialist
88 William Street, BT66 6JA
Hidden Secret Bridal Boutique
Downshire House, BT32 3SJ
Bennett & Collins
37 High Street, Killyleagh
House of Elegance
14 Down Business Centre, Downpatrick
Angelic Boutique & Bridal
1 Jinglers Court, BT32 3JY
Classique Formal Dress & Limousine Hire
43 Mill Street, Ballymena
Jane At Lavender Lady
122c Main Street, Ballymena
More Mother Of The Bride in the United Kingdom
More Mother Of The Bride in Ireland
More wedding companies in Belfast
More Mother Of The Bride in Belfast
0.1152344 18.205.26.39 companylisting Ban:1, But:3 11/12/2023
Fabulously Chic Clothing Belfast, Uniquely Tailored Service Belfast, Bespoke Treats & Favours Antrim, Children & Ladies Wear Northern Ireland, Christenings, Wedding, Formals, Evening Wear, Bridal Wear
"Fabulously Chic Clothing Belfast, Uniquely Tailored Service Belfast, Bespoke Treats & Favours Antrim, Children & Ladies Wear Northern Ireland, Christenings, Wedding, Formals, Evening Wear, Bridal Wea