Candlelight and Romance go hand in hand.
At 'The Wedding Lantern Company' we provide a bespoke service tailor made for your needs, setting the scene for one of life's most precious moments.
Allow us to light up your day with our exquisite range of contemporary and traditional lanterns. From framing your venue entrance with a warm welcoming glow, to guiding you up the aisle, we will create the prefect atmosphere for you and your guests on your special day.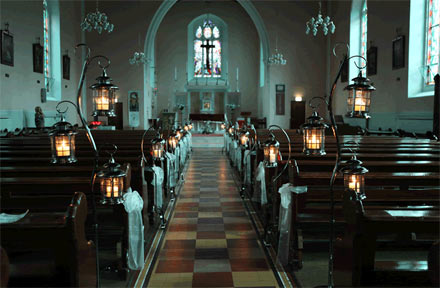 Expertise
At the Wedding Lantern Company we pride ourselves on providing you with a professional flawless service based on you and your partnerís requirements.
Our service includes a full consultation by phone, or in person at our showroom. We will offer you our specialist advice on our wedding packages or help you create your own tailor made 'Wedding Lantern' experience.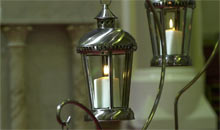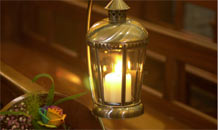 Our photo album will give a unique insight into how your 'big day' could look when lit by the soft warm glow of our lanterns.
On the day of your wedding we will arrive at your venue and be completely set up 30 minutes before your ceremony is due to commence.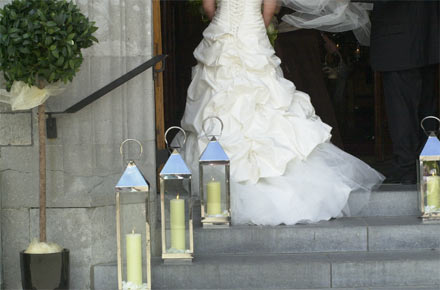 Packages
At the wedding lantern company we offer two tailor made packages.
The Elegance Package
The Romance Package
Alternatively you may want to create your own package and we will be more than happy to help you invent the perfect candle lit scene for your wedding.
View The Gallery