I have had the pleasure of styling many bespoke events and weddings for friends and family, and have enjoyed every minute of it. Thankfully they have been delighted with the results. I come from a visual display background and I am very hands on with sewing and crafting, both in soft furnishing for the home and fashion for myself. So when i decided to make event styling a business, the name
Look Crafty
was born.
Why be ordinary when you can be extraordinary
Previous clients have commented on my attention to detail and I think this is essential. Attention to the finer details will make your event special and unique to you. This in todays event market especially, is I think very important. I want every client to have an event which is completely their vision and encompass everything you have imagined for your day, and with my help make it spectacular and fun.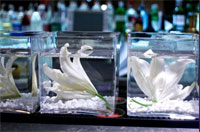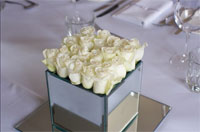 Get the wow factor on any budget
I also work closely with a floral designer. She is a brilliant young lady with an abundance of ideas and skills, and can enhance any venue with her flair and bespoke ideas.
Creative finesse and flair
Initial consultation will be complimentary. This will let us get to know each other and let me assess your needs, wants and budget. This will help me get a picture of your vision for your perfect day.
Enduring passion and distinct sense of style to inspire
Subsequently I will prepare a design proposal and an inspiration board based on your brief. This will help create a fully integrated theme. I will make every little detail perfect.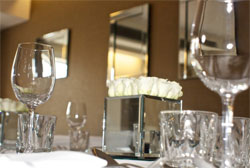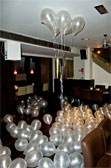 Sweetie Cart
Sweetie cart is a unique concept we created as a stand alone fun element to any event. We hope you and your guests will enjoy sweetie cart.
We think sweetie cart will be a crowd pleaser for the young and not so young
Our main service is the provision and set up of sweetie cart for the day or evening (approx. 5 hrs), plus the loan of fancy glassware, sweetie jars, containers, or a mixture of these as required, scoops, tongs, paper sweetie bags, ribbons, bows to match your colour scheme or theme. we will supply sweets after a discussion with you regarding your theme and budget a wide variety of sweets are available to you for sweetie cart.
Some suggestions are:
Chocolate indulgence
Nostalgia to include 60s/70s or 80s
Colour themed pic and mix
Or just a little bit of everything the choice is yours