Welcome to 'Starlite Dance Floor'...
Looking for that something 'Extra Special' for your wedding day?
Our LED starlite dance floor is the answer. We will travel to your venue,(travel charges apply) distance is not a problem. We have one of the biggest floors in Northern Ireland. Our floor starts at 10 x 10 and can go up to 18 x 18, so the size of the venue need not be a worry. We can also lay the floor 20x16, 22x14 & 24x12.
We believe in making your wedding event look totally outstanding. With our stunning dancefloor, we certainly live up to this reputation. If you would like that 'WOW' factor then look no further than
www.starlitedancefloor.com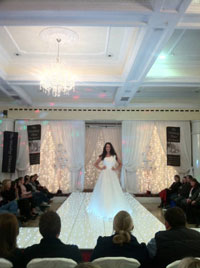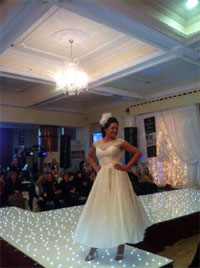 Your first dance on this floor will look totally magical against your wedding dress. With hundreds of the brightest white LED lights, we can only describe it as pure brilliance.
The lights can be set to the beat of the music, fade in and out, or simply twinkle - its your choice. But this floor will be a talking point for sure.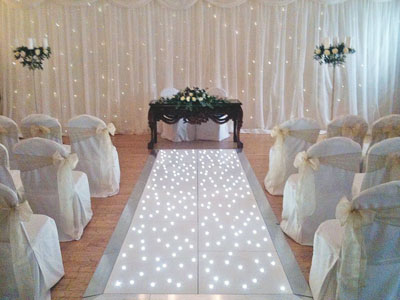 Our services include:
Sizes to adapt to any venue
PLI Insurance
Professional, trained employees
Health & Safety adhered to at all times
Confirmed booking in writing
Contract with every floor
Our company is a family run business and our word is our bond. We have invested a lot of time and effort into all the products that we use to make sure your event goes off without a hitch.
When you book with us, we do our very best to get you what you want for your day. However if circumstances stop the floor from reaching you, we will do everything within our power to find you a replacement floor, so your day goes ahead as planned. We are in the process of buying a second floor so the possibility of any problems arising are very slim.
Our commitment to our customers has made us who we are today.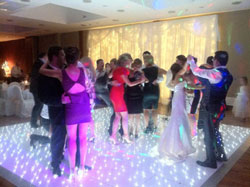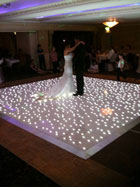 Our Goals
To provide the best customer service possible.
To make each client feel like the only client.
To make sure the bride & groom never forget their special day.
To add elegance & class to your day.
Make you feel at ease and enjoy your experience.
At StarliteDanceFloor we are proud to offer the highest quality of service to our clients. 
Our stunning dancefloor can be used in many formats, from ceremony aisles to the evening entertainment. Whether you have a band or DJ this floor will never look out of place in your venue. It can be set to static for your first dance, then it can run through many pre-programmed sequences including the beat of the music.
Soon to be added are mood changing uplighters and starcloths.
Our Services
Starlite Ceremony Aisle
Dance Floor
Catwalks (fashion Show)
Can also be used at Corporate Events, Formals, Parties Etc.
LED Back drop Curtain/drape to the top table
Mood Changing Up-lighters
DJ & starlite floor packages