Blue Moon Event Design specialises in Wedding and Event Decoration, creating elegant event theming for every occasion.
Whether you are planning your wedding, organising a corporate event or throwing a themed party, we like to think outside of the box to create a totally bespoke and unforgettable experience for you and your guests. Marquee, Hotel, Ship or Shed, we will enhance, disguise or transform your venue and turn your dreams into reality. Blue Moon offers you a world of glamour and sparkle, vintage room dressing or contemporary styling. Choose your style: lavish or informal, dramatic or elegant & understated; traditional or quirky & humorous. We love variety.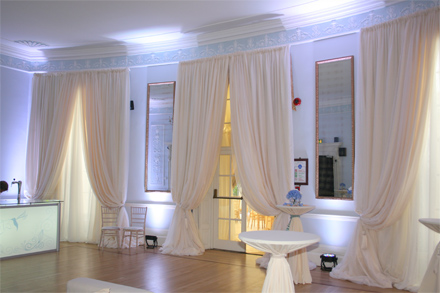 Choose your fabric: classic, crisp white cotton; soft, billowing ivory voile; vibrant coloured silks or richly draped velvets.
Choose your lighting: romantic & twinkly; moody & atmospheric; smoky or psychedelic.
The Blue Moon Event Design team travels the length and breadth of Ireland to bring our creativity and expertise to you.
Weddings - Close and Personal
Whatever your budget, we offer a flexible and friendly service from hiring a light curtain to decorating the entire venue. Choose from our range of beautiful lighting, opulent or floaty fabrics, stunning table centres, glitter and mirror dance floors, topiary and myriad of props to guarantee your wedding that important wow factor.
Our service and attention to the finest detail will allow you to relax and enjoy the best day of your life.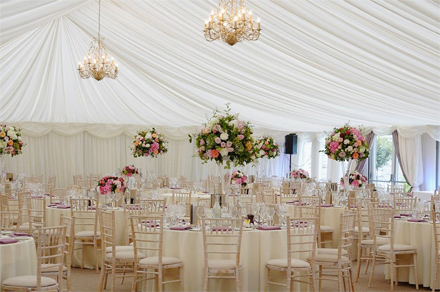 Parties - Design and Deliver
Experienced interior designer and theatrical designers, Blue Moon will listen and work with you to create an inspirational and unique style for your party.
From marquee to Morocco, cowshed to castle, boardroom to 5* hotel, our aim is to make your event stand out with our innovative ideas and extensive source of materials. We love a theme and have recreated Arabian Nights, Casino Royale, Diamonds & Pearls and the Wild West to name a few .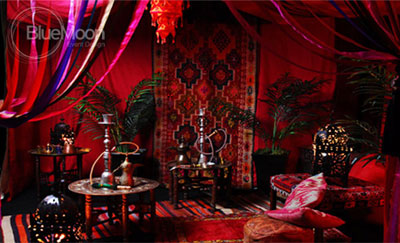 Corporate Events
The team at Blue MOON Event Design is experienced in designing special events for our corporate clients. Our themes and decoration will bring your event to life. We are dedicated to our art and conscientious in the execution of our ideas. No detail is left to chance.
Contact us to arrange a consultation or brainstorming session. Following this we can provide mood boards to give you a clearer idea of how your event will look and work to your budget. Should you simply wish to hire poseur tables or require a complete event package, Blue Moon invite you to experience our talent and individual ideas; bespoke designs delivered confidently, discretely and on time.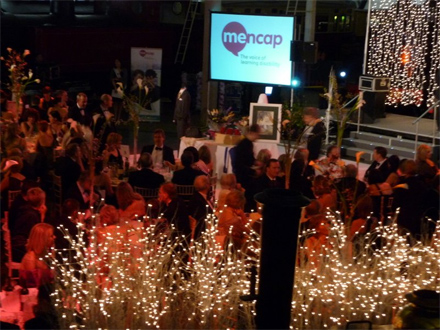 Christmas - Baubles and Beads
We can interpret and decorate for Christmas in a contemporary or traditional style, creating an understated and glamorous Christmas for you and your guests to enjoy. We decorate hotels, clubs, offices and private houses using new decorations and styling trends from the latest season.
We offer you a hassle-free run up to Christmas and promise to take everything down again for a fresh start to the New Year.